soccer
Man U: A Comedy of Errors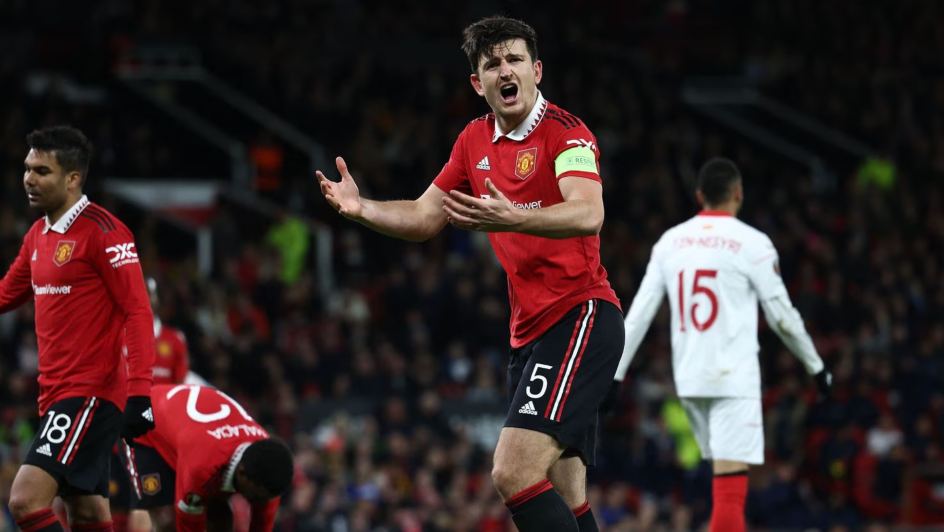 Manchester United are here to tell us that even the best-laid plans can fail – sometimes by the hand (or foot) of those you'd least expect.
The Red Devils sealed their own fate last night, Thursday 13 April, as they scored two own goals for Sevilla, bringing their Europa League clash at Old Trafford Stadium in Manchester, England to a 2-2 draw.
Midfielder Marcel Sabitzer scored the first seemingly innocuous goal for Man United 14 minutes into the match, with the help of his teammate, Bruno Fernandes. Just seven minutes later, Sabitzer claimed the second goal, with a pass from Anthony Martial making it all possible.
However, things began to go sideways towards the end of the second half, when defender Tyrell Malacia took a poorly calculated shot at the ball which resulted in an own goal at the 84th minute. The fans groaned but there was still hope.
Argentinian Lisandro Martinez appeared to be making good headway for his English side before he tripped on seemingly nothing and had to be carried off the field.
A shot from Sevilla forward, Youssef En-Nesyri, killed the remaining hope two minutes into overtime as it deflected off of the head of Man United defender, Harry Maguire.
One has to wonder: did Sevilla need to attend the match at all?
Image Credit: Source