soccer
Mokwena Blames Fixtures on 2-1 Loss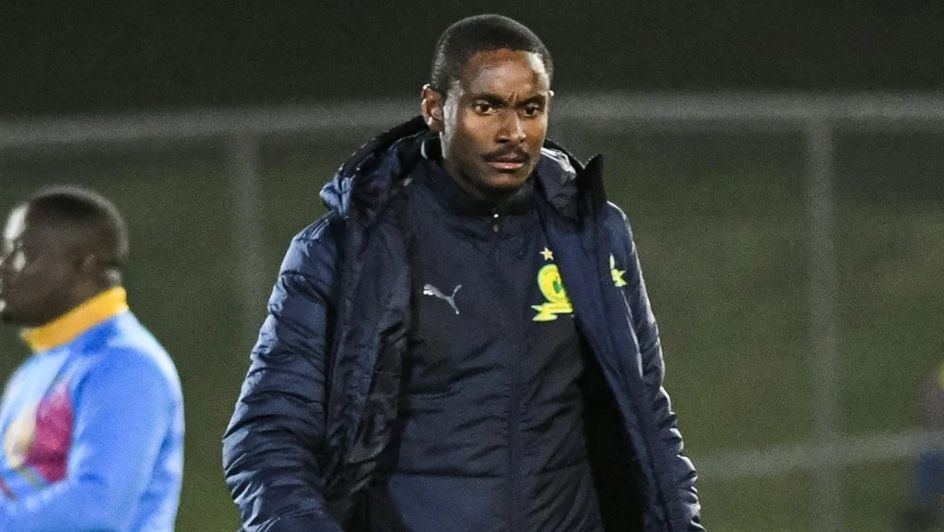 Coach Rhulani Mokwena believes Mamelodi Sundowns' packed playing schedule is to blame for their 2-1 defeat to Stellenbosch FC.
For the last 24 games across all competitions, Sundowns have been running roughshod over any and all opponents. Alas, their dominant streak came to an end on Saturday, 15 April when Stellenbosch took advantage of their defensive weak spots to steal the win.
As a result, the reigning Premier Soccer League champs were eliminated from the Nedbank Cup in short order.
Congratulating Stellenbosch on their prowess and wits, Mokwena rued over his team's lack of preparation for the game due to their busy schedule.
"We play against every opponent that has time to prepare for us and we only have one or two days to prepare for an opponent physically," he said in a post-match interview. "Our opponents only play one game a week.
"Of course, the element of freshness comes in and you could see it in certain moments today. Tactically, they have time to review and come up with plans and solutions."
Perhaps doubling as a subtle dig at their opponents, Mokwena's comment rings true in the sense that the Brazilians play in domestic and international matches during the week, as well as over the weekends.
Indeed, they're set to play against CR Belouizdad in the CAF Champions League quarter-finals in Algeria this Saturday, 22 April.
Image Credit: Source