news
Monday Motivation: 18 July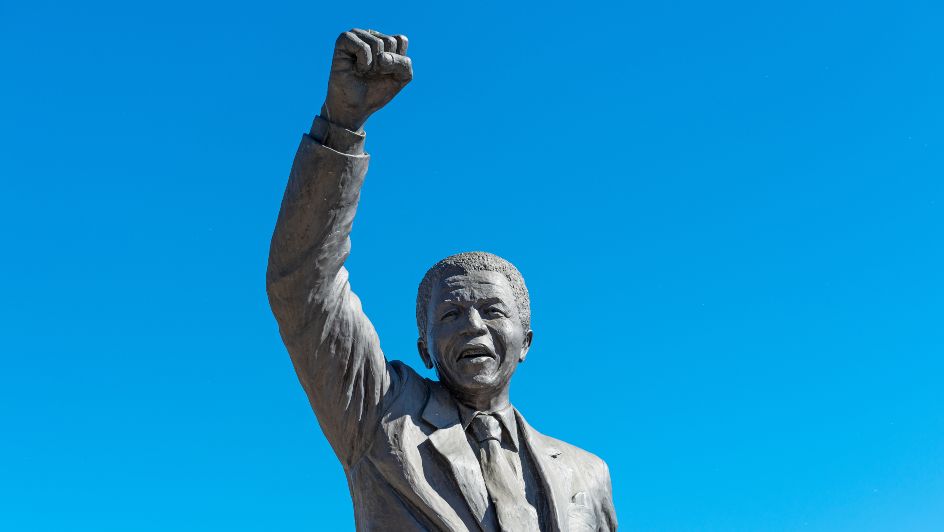 Got the Monday blues? Reclaim the day and set the tone for the entire week with these helpful, motivational tidbits:
"Everyone can rise above their circumstances and achieve success if they are dedicated to and passionate about what they do" – Nelson Mandela
In celebration of International Nelson Mandela Day, this week's edition of "Monday Motivation" takes its inspiration from the late, eponymous statesman and anti-apartheid activist, who would have been 104-years-old today.
Starting off with this poignant quote, Madiba teaches us that no matter where you're from or what your current circumstances are, so long as you show determination, dedication and passion, you will be able to rise above these and make the best of your life.
"What counts in life is not the mere fact that we have lived. It is what difference we have made to the lives of others that will determine the significance of the life we lead" – Nelson Mandela
During his lifetime, Mandela – who was South Africa's first black president following his inauguration in 1994 – became lauded for his efforts to abolish apartheid, and to bring about socio-political reforms improve educaton nationwide. When he passed away in 2013 at the age of 95, the world knew that it had lost a true icon of humanity and philanthropy.
But, in spite of his passing, Madiba left behind a legacy that is celebrated and carried on by his family and friends, his supporters and fellow statesmen (both nationally and globally), and by the citizens he served.
By following his example, you can create a life worth living by making a difference in the lives of others around you. Dedicate your time to assisting those less privileged than yourself; set aside a time to carry out a kind, selfless gesture, such as tutoring underprivileged children or volunteering at a soup kitchen for the homeless.
Per charitable acts, no matter how small or how big, are rewarding and fulfilling – whether or not you receive public recognition for these acts, at least you will live life knowing that others are benefitting from your generosity.
"Do not judge me by my successes; judge me by how many times I fell down and got back up again" – Nelson Mandela
In 1964, Madiba was sentenced to life imprisonment after he was arrested for leaving the country without a permit and for inciting workers to strike against apartheid laws. He spent 27 years in prison: the first 18 years at Robben Island, and the rest between Pollsmoor Prison in Cape Town and Victor Verster Prison in Paarl.
Up until his release in 1990, Madiba endured harsh conditions, from labouring at Robben Island's quarry to sleeping in a small, freezing-cold cell; visits from his family were also rare, and when they did take place, physical contact was never permitted.
He and his fellow inmates would gradually negotiate with the prison authorities for better treatment, including the ending of manual labour in 1977. He also wrote letters (many of which were smuggled out of prison to aid in the anti-apartheid struggle) and pursued a tertiary education.
Quite expressively, Madiba teaches us that no matter how many knocks you take, you need to find it within yourself to pick yourself up, dust yourself off and carry on. It can be a challenge to bounce back, but by getting up instead of giving up, you'll know the true extent of your strength – and it's that strength that will endear you to your peers.
"We must use time wisely and forever realise that the time is always ripe to do right" – Nelson Mandela
Time is a precious thing. Each minute, each day and each year can go by so quickly – Madiba spent a vast majority of his life, his time, doing what he could to pave the way to a better future in South Africa. Throughout it all, he maintained a sense of humbleness underlined by understanding and determination.
Whenever and wherever you can, take the time to be thankful for what you have; if others are lacking, then put aside some time to provide them with the help they need. After all, it makes spending the time that we have that much sweeter.