soccer
Mourinho Fires Potshot at Barcelona and Juventus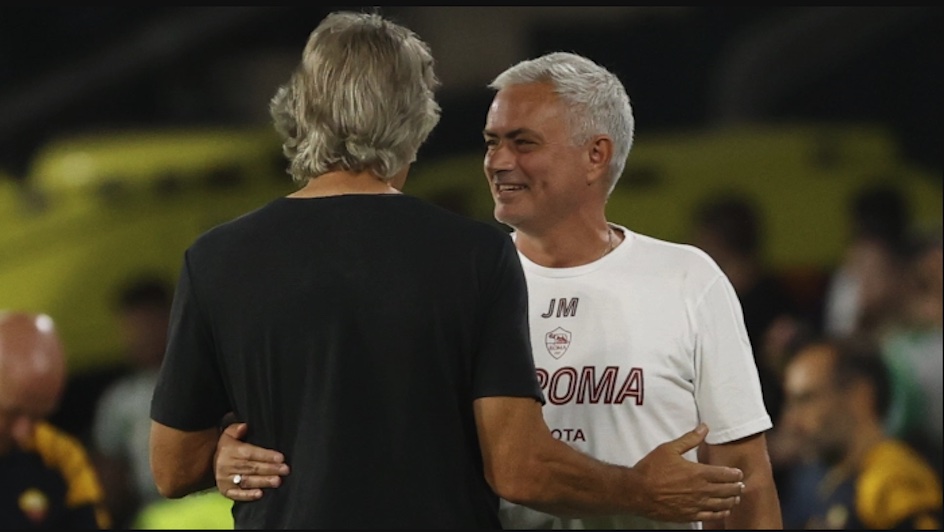 Jose Mourinho is stirring the pot again, and this time he took a side-swipe at two major UEFA Champions League (UCL) clubs.
At an interview ahead of Roma's game against Real Betis last night, 13 October, a journalist asked "The Special One" if the Spanish side could take the title this season.
Mourinho bluntly responded: "I see them [Betis] as candidates, but the failed sharks of the Champions League will arrive, and they will come in hard."
No doubt the 59-year-old Portuguese manager is feeling the heat as his team has only won a single match out of their last four games – they are currently third in Group C – leaving them vulnerable to not progressing beyond the knockout stages of the Europa League.
However, that doesn't stop Mourinho from being the colourful character he is and throwing verbal barbs, presumably at Juventus and Barcelona, as both teams are both in the same position and run the exact same risk of not progressing past the UCL groups phase.
"They shouldn't come but it's the reality. It's going to be fun. The failures of the Champions League," he added.
Image Credit: Source