soccer
Pep Guardiola Gives Update on Erling Haaland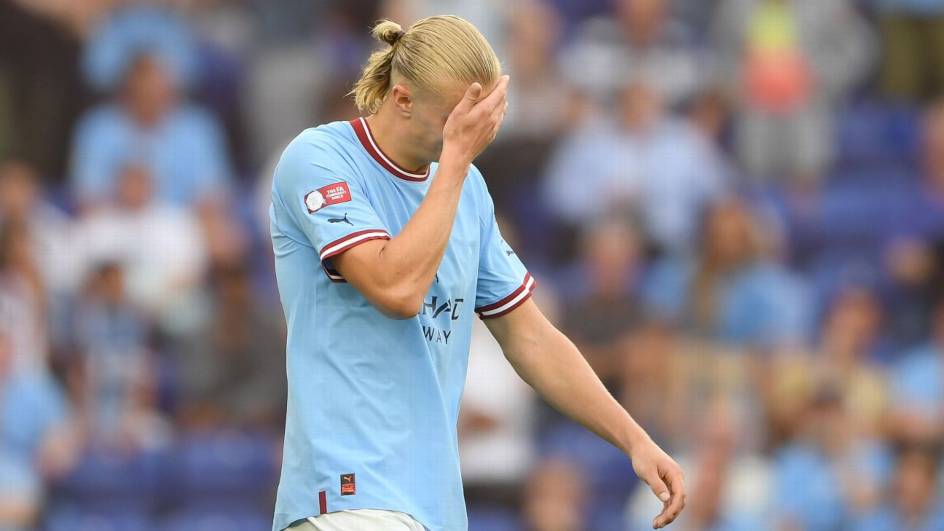 Manchester City manager Pep Guardiola has revealed that he removed Erling Haaland from the match against Borussia Dortmund because the forward was showing signs of a fever.
The two teams faced off at Signal Iduna Park Stadium in Dortmund, Germany on Tuesday, 25 October, however, the night ended in an unexpected stalemate as neither side was able to score.
"[There were] three things. I saw him so tired. Second one [sic], he had a little bit of influenza in his body. Like [Joao Cancelo] had a fever," Guardiola said during the post-match interview when asked why he sent Haaland off at half-time.
"Then the third, he had a knock on his foot. That's why he was not able to play in the second half.
The coach finished his media address by saying: "I spoke with [the medical staff] at half-time and they were a little bit concerned, but I saw him walking more or less normally. We will see."
Man City are scheduled to take on Leicester City at King Power Stadium in Leicester, England on Saturday, 29 October. While the odds favour the Citizens, Guardiola will need to ensure his team are on top form to maintain their impressive current English Premier League status.
Image Credit: Source