news
Perseverance Rover Lands on Mars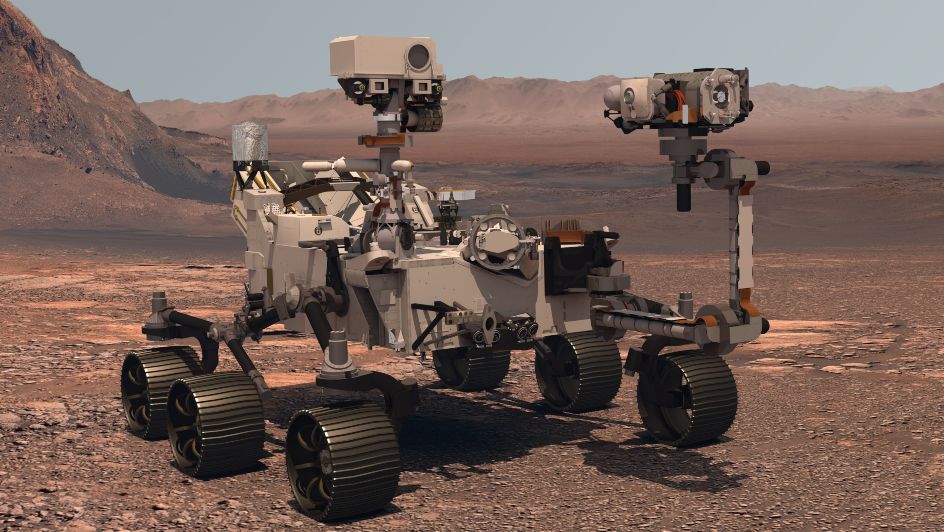 Seven months since its launch into space, NASA's Perseverance rover has touched down on Mars.
The highly-advanced robotic vehicle – which was launched last July onboard the Atlas V-541 rocket from Cape Canaveral Air Force Station in Florida – entered the Red Planet's atmosphere at 20 000 kilometres per hour on Thursday evening, 18 February.
After deployings its supersonic parachute, shedding its protective heat shield, and using its eight-engined jetpack with attached cables, Perseverance made first contact with the soil.
Once surface-side, the rover sent two black-and-white images of the rocky landing site, with the first image shared and captioned on social media: "Hello, world. My first look at my forever home."
The subsequent picture was captioned: "And another look behind me. Welcome to Jezero Crater."
Perseverance is the fifth rover since 1997 to land on the surface of Mars. Equipped with a two-metre-long robotic arm, 19 cameras and two microphones, its mission is to collect rock and soil samples from Jezero Crater, and to determine the existence of any ancient life.
The collected samples will be returned to Earth within the next decade for laboratory analysis.