news
Quadriplegic Man "Drives" Car With His Brain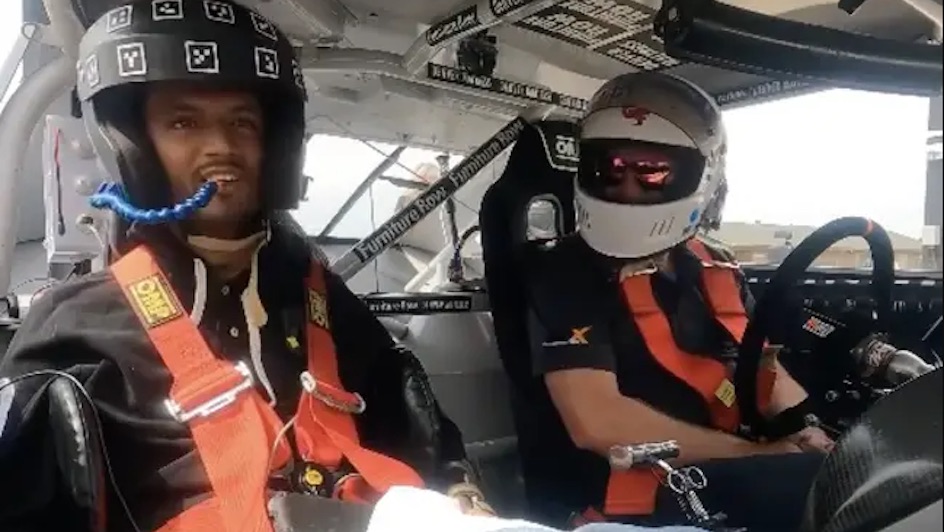 German Aldana Zuniga sustained a spinal cord injury from a car accident in 2013 when he was 16-years-old. Since then, he has lived the life of a quadriplegic, but he recently got to drive again – and by only using his brain.
Not being able to do most things on your own is frustrating, which Zuniga described as a daily challenge for nearly a decade, but last Wednesday, 18 May, he got the opportunity to drive a stock car around the Pikes Peak International Raceway in Colorado Springs, Colorado.
The 26-year-old Miami Dade College student was able to whizz around the track for 20 laps with the help of new technology that reads and processes his thoughts.
The device is a sensor – or brain machine interface (BMI) – implanted on the surface of the brain. When Zuniga thinks of doing a specific task, a certain part of his brain lights up, and the BMI processes that. Still, certain tasks are trickier than others, like fully controlling the throttle of the vehicle.
Dr Scott Falci, a neurosurgeon and brains behind the device explained: "[The microchip] can pick up electrical changes from the brain. It sends a signal down a cable that's implanted underneath his skin that goes to a little microprocessor. So anytime our driver thinks 'throttle on', the computers and the algorithm know to send it to the throttle of the car."
Made by Falci Adaptive Motorsports, in partnership with the University of Miami's "Miami Project to Cure Paralysis" initiative, the BMI opens up a world of possibilities for those who live with paralysis.
Zuniga believes in the work of the project, saying: "I wanted to do this not only for myself, but for all the people that don't know they could do something like that … I want to keep them confident and to have hope and not lose it."
Image Credit: Source