entertainment
Quavo Shares Tribute Single to Takeoff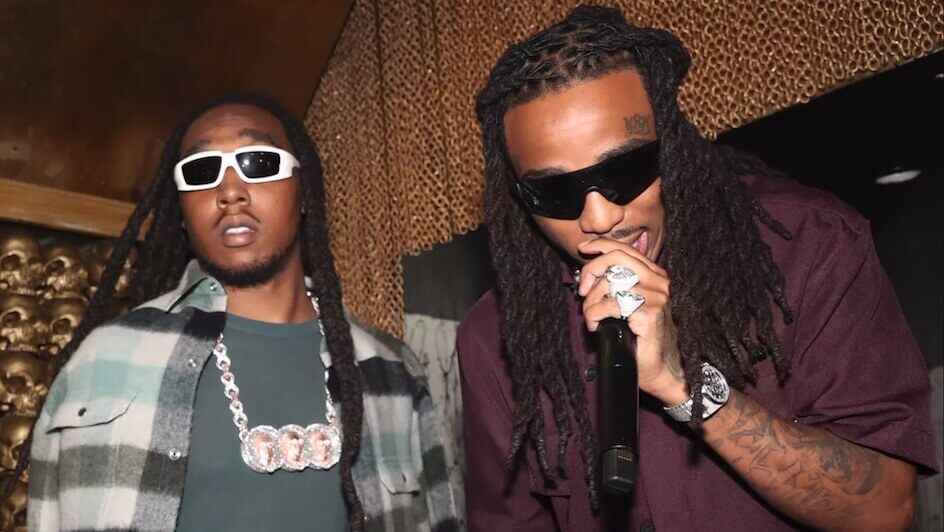 Quavo is making music again, and the rapper's latest release is a touching single dedicated to his late Migos bandmate, Takeoff.
In early November last year, Takeoff tragically died during a shooting following an altercation outside a bowling alley in Houston, Texas. He was 28-years-old.
On Thursday, 5 January, Quavo released the track "Without You", including a sombre YouTube video which shows the 31-year-old rapper in a black-and-white setting, sharing personal lyrics and smoking while listening to the track in a recording studio.
The intimate lyrics make reference to the former rap trio's time together, namely performing at Coachella, growing up in Lawrenceville, Georgia, and reaching mainstream success.
Murder accused Patrick Xavier Clark, who is believed to have fired the fatal shot, was released after paying his bail of $1 million. Since the shooting, multiple murals of Takeoff have appeared around Atlanta, Georgia.
Image Credit: Source