soccer
Royal AM vs Marumo Gallants: 2-2 Draw Conquers All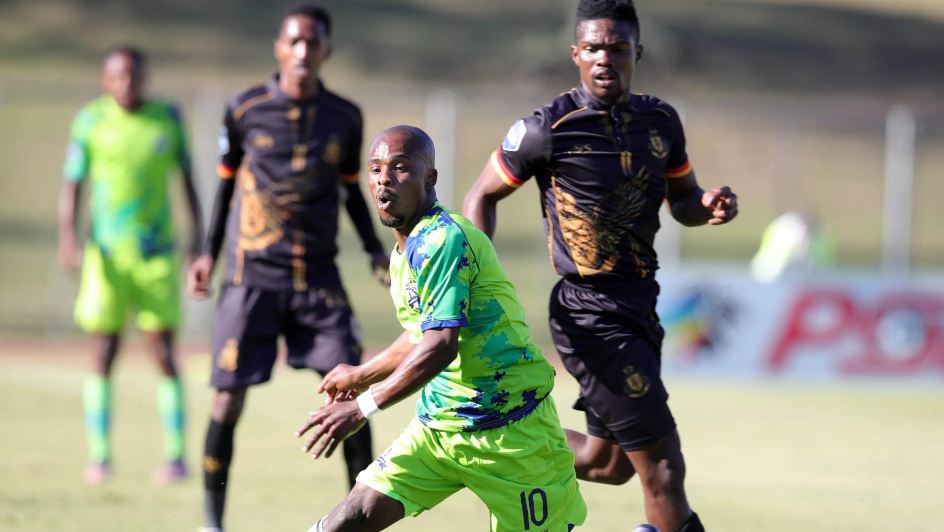 Royal AM and Marumo Gallants locked horns at Durban's Chatsworth Stadium on Sunday, 21 August, only for their DStv Premiership match-up to end in a 2-2 draw.
Gallants got the ball rolling in the 15th minute when Ndabayithethwa Ndlondlo took advantage of a pass at the edge of the goalbox and directed a successful shot into the top corner.
Thirty minutes later, Royal retaliated with a curling strike from Lesvin Stoffels, thus levelling the score 1-1. Come the 52nd minute, however, Gallants were back in the lead after Sede Junior Dion scored a header after intercepting a cross from team-mate Celimpilo Ngema.
Unfortunately for Bahlabane Ba Ntwa, the game ended in a 2-2 draw after Royal's Ricardo Nascimento salvaged a majestic equaliser at the 92nd minute during stoppage time.
Royal AM will be back in action against Maritzburg United this Wednesday, 24 August; Marumo Gallants will be going head-to-head with Orlando Pirates, also on the same day.
Image Credit: Source