news
SAPS Applaud K9 Units in Türkiye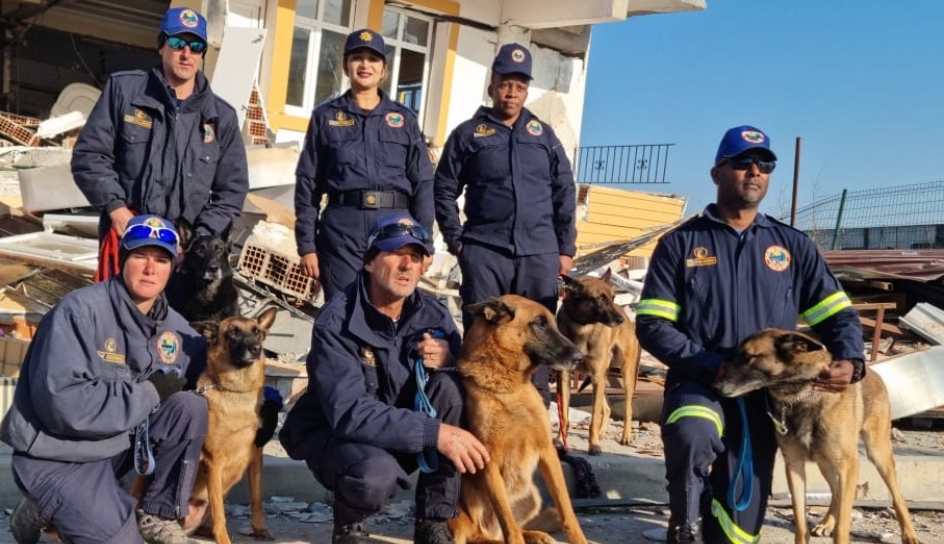 The canine unit of the South African Police Service (SAPS) will be returning home from their deployment in Türkiye tomorrow, Saturday 18 February.
The six highly trained search-and-rescue teams departed for the earthquake-ravaged region of the Middle Eastern country on Thursday, 9 February. Since their arrival, the teams were able to identify at least 25 people.
Donna and Optimus, along with their handlers, Warrant Officers Tinalia Gouws and Martin Bann, assisted in saving the life of an 80-year-old woman buried underneath building rubble on Monday, 13 February – almost a full week after the initial earthquake on 6 February.
Both the dogs and their handlers have been commended by SAPS top brass for their heroic acts while assisting humanitarian operations in Türkiye and Syria.
National police commissioner, General Fannie Masemola, released a statement via the official SAPS website on Wednesday, 17 February, praising their efforts: "The team has been hard at work, searching and locating victims where excavators and rescuers would take over and recover the victims.
"We are happy to hear that our role yielded significant results and that we were able to provide closure to the people of Türkiye. On behalf of the SAPS, I would like to pay gratitude to the team who have displayed commitment and dedication to the cause of serving."
Image Credit: Source