news
South Africa: On-the-Run Crocodiles Recaptured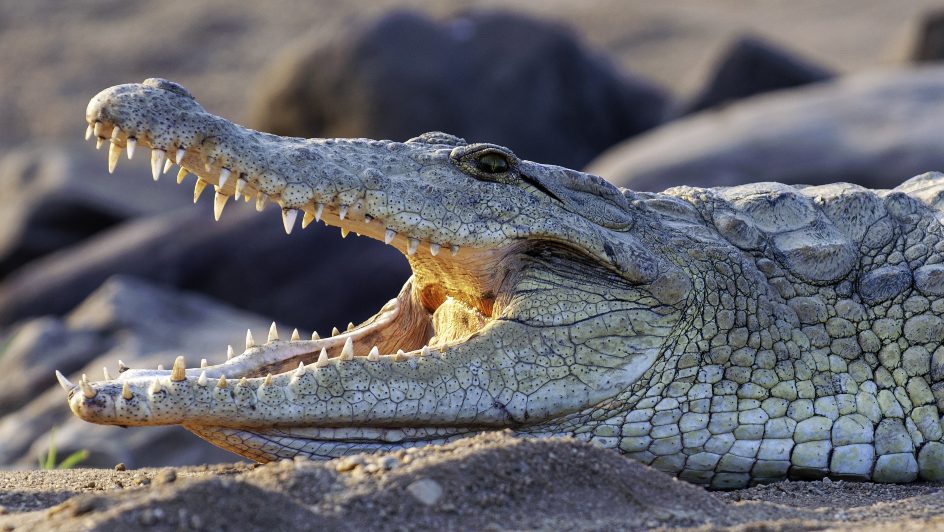 Over 20 crocodiles that escaped from a commercial breeding farm in South Africa's Western Cape province have been recaptured.
According to reports, an indeterminate number of Nile crocodiles escaped on Wednesday morning, 3 March, through a wired fence of the farm outside Bonnievale.
FC van Wyk, spokesperson for the South African Police Service, explained: "The holding camp houses specimens all within the size of 1.2 metre to 1.5 metre-length. It has been determined that some individual crocodiles managed to enter the Breede River, approximately 300 metres from the facility."
Fortunately, approximately 27 of these crocodiles were recaptured today, Thursday 4 March, by means of trapping them in cages filled with bait along the river.
However, Anton Bredell – a Local Government, Environmental Affairs and Development Planning MEC – says that "an unknown number remains at large."
He said: "The crocodiles present medium danger to people because they are farmed animals, used to regular feeding … but they remain wild and instinctive animals, and do pose a danger to the public."
Recapturing efforts continue.