news
South Africa: Ramaphosa Calls for End of Zimbabwe Sanctions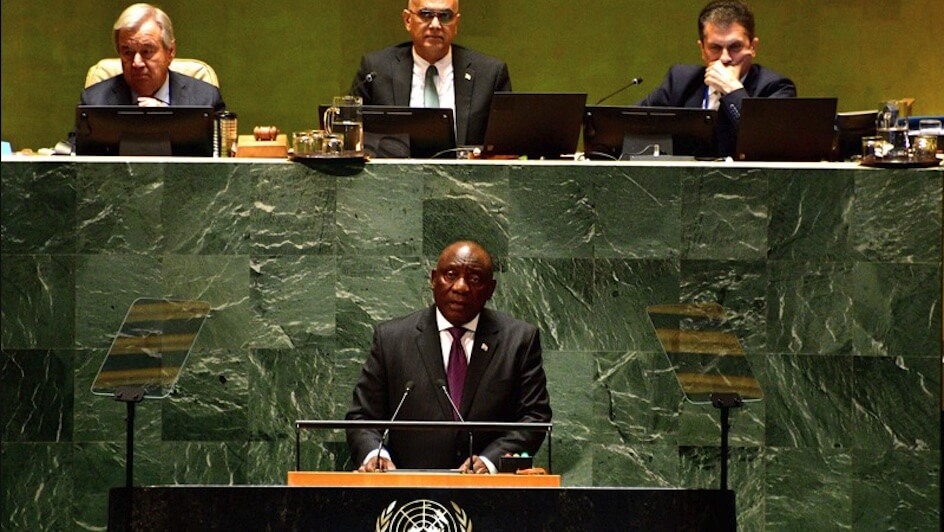 South African president, Cyril Ramaphosa, used his platform at the United Nations (UN) General Assembly to make an impassioned plea for the end of sanctions levelled against Cuba and Zimbabwe.
Ramaphosa made the call during the 78th session of the UN's gathering on Tuesday, 19 September at the international, multi-governmental organisation's headquarters in New York City, New York.
"An embargo that has caused an untold damage to the country's economy and the people of Cuba as well," he stated while elaborating on the socio-economic effects of the US's sanctions, which have been ongoing for over six decades.
Then, the 70-year-old head of state turned his attention to another impacted country: "The sanctions that are also being applied against South Africa's neighbour Zimbabwe should also be lifted.
"They're imposing untold suffering on ordinary Zimbabweans, but also have a collateral negative impact on neighbouring countries such as my own country, South Africa," he explained, mentioning the effects of more than two decades of imposed penalties that were first implemented when late former president Robert Mugage was in power.
Image Credit: Source