news
South African Teen Meets His Hero, Brad Binder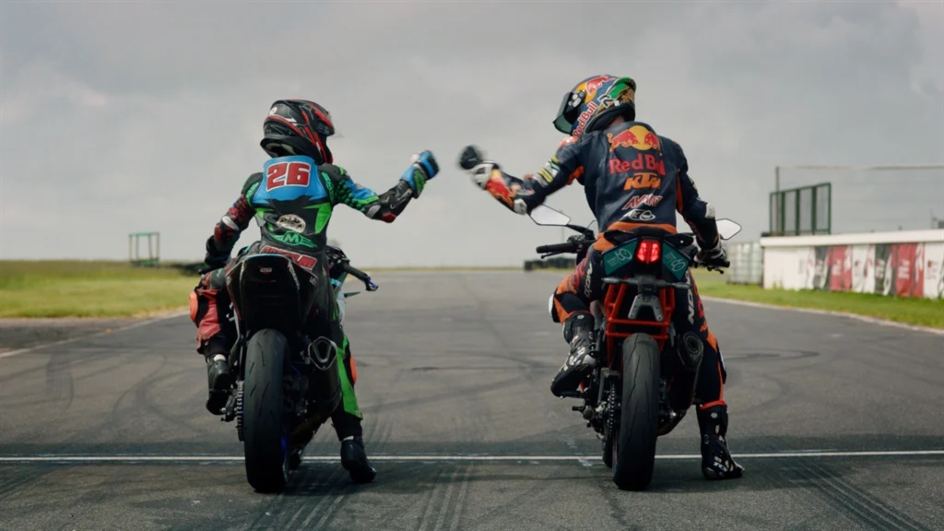 Oratilwe Phiri, an up-and-coming teenage superbike rider, recently had the opportunity to meet his long-time icon, South Africa's MotoGP legend, Brad Binder.
The 14-year-old South African – who has already reached more than 62 podium finishes in his short career – thought he was shooting an advert at the Red Star Raceway in Delmas, Mpumalanga for a local delivery service when he was surprised by his hero riding up behind him.
"Ora had no idea I was there, and it was incredibly humbling to witness his surprise. I look forward to seeing this young man make his name locally and globally in years to come," Binder said in a video that was shared via Youtube on Sunday, 19 March.
Twenty-seven-year-old Binder is one of only three South Africans to have won the motorcycle Grand Prix World Championship in 2016.
"When? When was this all planned? I was just so surprised," Phiri said with a smile on his face before adding "I knew it was Brad because I know his bike and his style on the bike."
Thabiso, Phiri's father, also noticed an absence of other black children in the sport and has started his own riding academy with pocket bikes in an effort to make it more accessible for other youths.
Image Credit: Source