soccer
Teams Fined For Merseyside Derby Brawl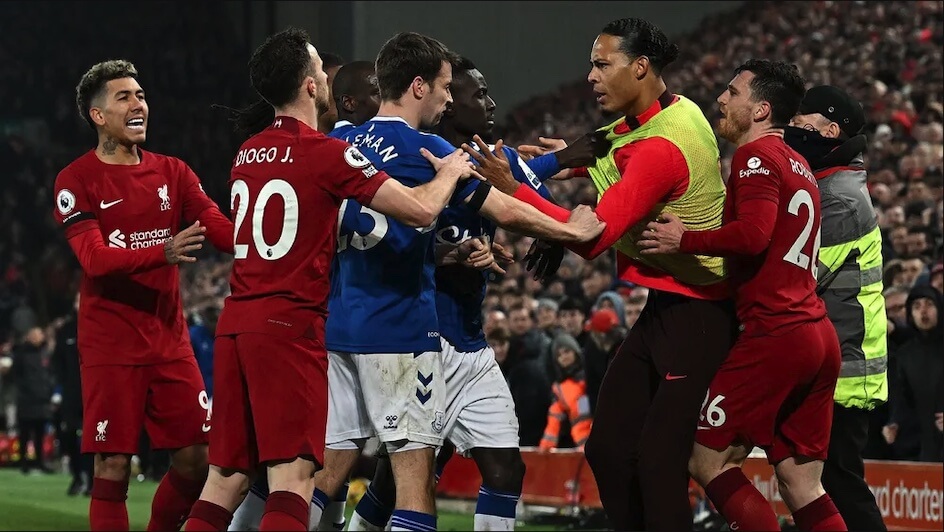 The Football Association (FA) have ruled that Everton and Liverpool each receive fines for a "mass confrontation" during a match earlier this month.
The incident occurred during Liverpool's 2-0 win over the Toffees last week: the visitor's goalkeeper, Jordan Pickford, and Reds' defender Andy Robertson were involved in a scuffle near the touchline, resulting in a yellow card each. However, the matter escalated as players (both on-field and off) from both teams joined in voicing their displeasure.
"Everton and Liverpool have been fined £40 000 and £25 000, respectively, for a mass confrontation that took place during the 86th minute of their [English Premier League] match on Monday, 13 February," per the FA statement released via their official channels on Wednesday, 22 February.
The statement continued: "Both clubs admitted their failure to ensure their players and benches conducted themselves in an orderly fashion and refrained from provocative behaviour."
Everton received the harsher punishment, due to a previous charge from an incident against Crystal Palace in October last year.
Image Credit: Source