entertainment
Teen Daughter Defends Nonku Williams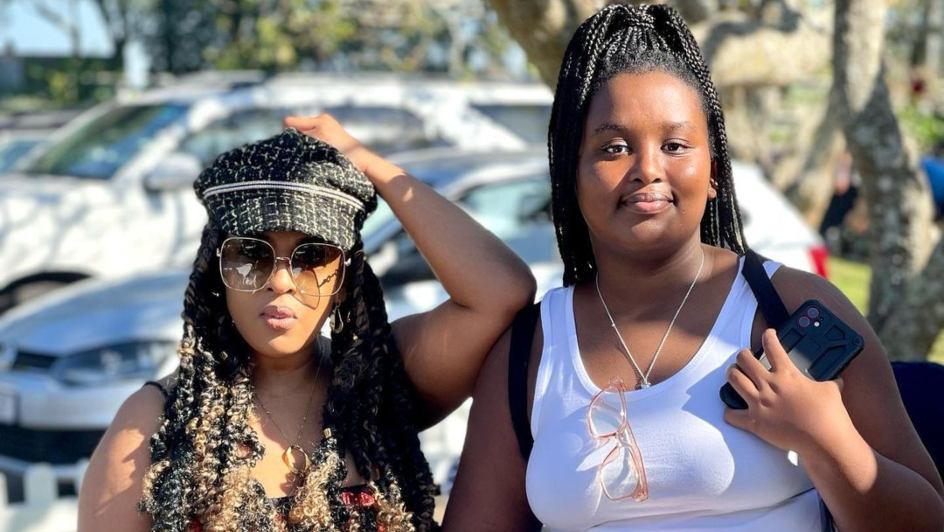 The teenage daughter of businesswoman and reality TV star, Nonku Williams, has defended her mother after the latter ticked off social media over a photo caption.
Last weekend, Williams posted two photos of herself and her daughter, Nothile, on Instagram; in the caption, she wrote: "Ok [sic]. I can't tell … who's the mother between the two?"
Social media erupted almost immediately, calling out "The Real Housewives of Durban" star for comparing herself to Nonku. This prompted the former to tell people to "calm the heck down" and that she loves Nonku "more than life itself."
Soon afterwards, the duo took to Instagram Live, where Nonku shared her thoughts about the backlash and said that she wasn't bothered by the comment she saw.
"I don't feel pressured [to appear on this video]," she explained, "but … I kind of feel uncomfortable because I'm talking to a lot of people. It is like a lot of people watching. That's one thing, but I don't mind doing it because the comments were a bit too much. Like my mom always says to me, it doesn't really affect me."
Hopefully both mother and daughter can now put this whole situation behind them!
Image Credit: Source