news
The Man Who Fell to Earth: A Space Jump 10 Years Later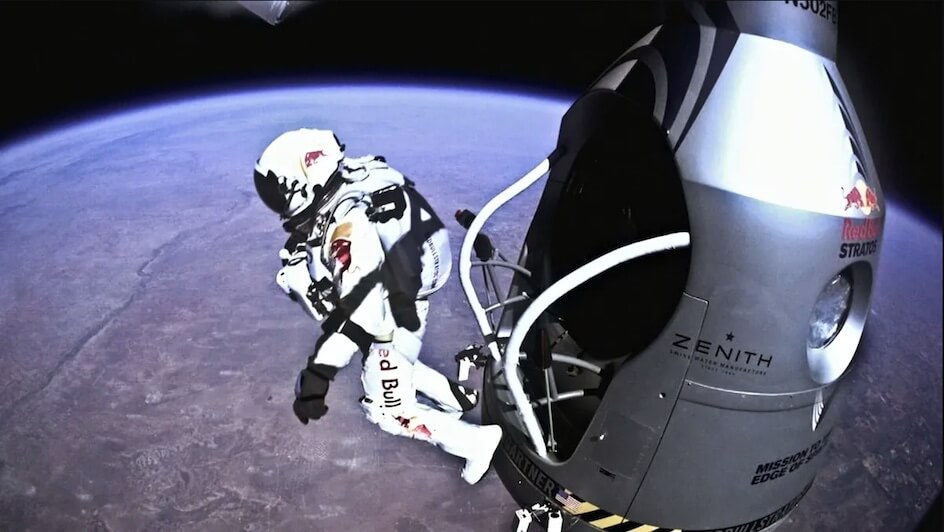 Some people enjoy dangerous thrills, like skydiving and bungee-jumping. Then there's Felix Baumgartner, who took the former to the next level a decade ago.
On 14 October 2012, the then-43-year-old Austrian daredevil donned a pressurised suit and took a Stratos capsule – generously provided by energy drinks company, Red Bull – to a height of just under 39 kilometres above Earth, and into the stratosphere above New Mexico, USA.
It was then one giant leap for extreme thrills, and one small ten-minute free fall – which broke the sound barrier at Mach 1.25 – while millions watched the event as it happened.
Now, Red Bull has released a 40-minute documentary about the "Space Jump" to celebrate its tenth anniversary.
Baumgartner's leap, while considered to be an amazing and incredibly daring marketing stunt, provided legitimate scientific research, which has influenced several aeronautical systems since then.
As for the man himself? He became an aerobatic helicopter pilot, did plenty of TV shows, and met celebrities, but considers himself "still a humble person, all the way down to Earth."
Image Credit: Source