news
#Throwback Thursday – 9 June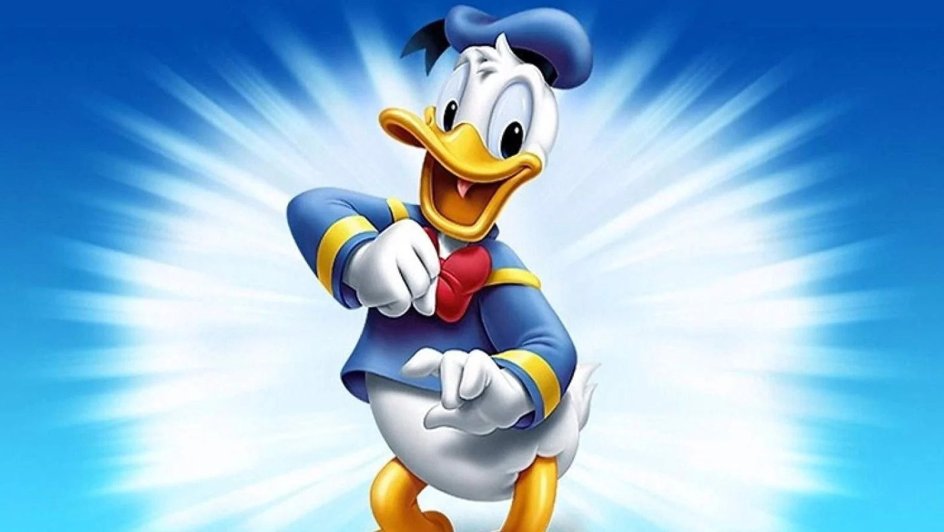 Let's face it: without wackiness, without colour, and without a bit of imagination, our world would be a totally different and admittedly boring place. All it takes is one action, one thought or one word to shake up the status quo – although the results may vary, there can be no denying how exciting the outcome will be.
On that note, here are three events that went in history on 9 June:
1934 – Donald Duck and The Debut
Eighty-eight years ago, Walt Disney introduced us to one of the most famous fictional ducks of all time: the one and only Donald Duck.
Donald Fauntleroy Duck was conceived by Disney in 1931 in "The Adventures of Mickey Mouse" comic series. He was named after Australian cricket player, Donald Bradman, who was famously dismissed during a match against England for (you guessed it!) a duck.
Three years later, with his familiar sailor ensemble and his iconically buccal, squawky voice (courtesy of actor Clarence Nash), Donald made his on-screen debut in the "Silly Symphonies" cartoon short, "The Wise Little Hen", which is based on the Russian fairytale, "The Little Red Hen".
In the short, Donald goes to great lengths to avoid helping a hen and her children plant some corn. Needless to say, he ultimately gets his comeuppance with a few good kicks up the rump.
From then on, Donald has become a major on-screen darling alongside his best friends Mickey, Minnie Mouse and Goofy, and has even managed to dwarf the former's fame – by the 1940s, he had appeared in nearly 130 cartoon shorts, more than Mickey himself. His wit, fiery temper, and his ability to get into (and out of) trouble has made him a firm favourite around the world (except Finland, due to his being pantless), to the point he got his own star on the Hollywood Walk of Fame in 2004.
9 June is considered to be National Donald Duck Day in some countries, so don't forget to give him a celebratory clap and a quack in his honour!
1958 – The Purple People Eater, No.1 Rock n' Roller
"It was a one-eyed, one-horned, flyin' purple people eater / One-eyed, one-horned flyin' purple people eater / One-eyed, one-horned, flyin' purple people eater / Sure looks strange to me!"
This is the chorus of a song that famously went to number one on the US Billboard's pop charts on this day 64 years ago – "The Purple People Eater" was written and performed by American singer Sheb Wooley. The song tells the story of an alien creature described as a "purple people eater" who comes to Earth with the sole purpose to join a rock 'n roll band.
Apparently, Wooley was inspired to compose the novelty song (and within an hour to boot!) after his friend's child told him a joke about this particular creature. To effect the creature's high-pitched squeaky voice, he sang the part normally and sped it up (think Alvin and the Chipmunks).
"The Purple People Eater" remained at the top of the charts for six weeks, becoming one of Wooley's most famous songs. It was covered by other artists including Judy Garland, Jackie Dennis and Barry Cryer; it even spawned a family film in 1988 called (you guessed it) "Purple People Eater", in which the creature is summoned by a young boy who plays the song.
Although the song remains to be a popular hit, one question remains: does the creature eat purple people, or is he actually purple himself? Like the secret behind Mona Lisa's smile, it's safe to say that we'll never know!
2013 – Edward Snowden, The Whistleblower
Almost ten years ago, a computer intelligence consultant named Edward Snowden revealed his identity as the whistleblower behind the leak of top-secret documents from the US-based National Security Agency (NSA).
On 6 June, various media outlets from "The Guardian" to "The Washington Post" published articles based on documents received by a then-anonymous source. Per these documents, the NSA were operating massive surveillance programmes on major communication networks. From tapping private emails and video chats, to monitoring Facebook and Google's servers, citizens in the USA – as well as worldwide – were being observed, whether they were suspected criminals or innocent civilians.
Three days later, the anonymous source revealed himself: Edward Snowden, a 29-year-old consultant of North Carolina. He had been working for an NSA contractor, Booz Allen Hamilton, when he became disillusioned with the questionable structures and ethics entailing his job, namely gathering intelligence through these communication channels. He voiced his concerns to his colleagues and superiors, albeit to no avail.
In response, Snowden accessed and downloaded a purported 1.5 million NSA documents in April 2012. He would then begin making contact with journalists and gradually give them access to some of the documents, which exposed the surveillance programmes.
A few weeks before revealing his identity as the whistleblower, Snowden fled the USA to Hong Kong to avoid being charged for "theft of government property, unauthorised communication of national defence information, and willful communication of classified communications intelligence."
Snowden was granted permanent residency in Russia, where he lives with his wife and two children. He continues to work in the IT industry and takes on digital speaking engagements. Still, it is said that he wishes to one day see his country again – a country which may or may not be waiting for him with handcuffs should he ever return.
Image Credit: Source