news
#ThrowbackThursday – 13 January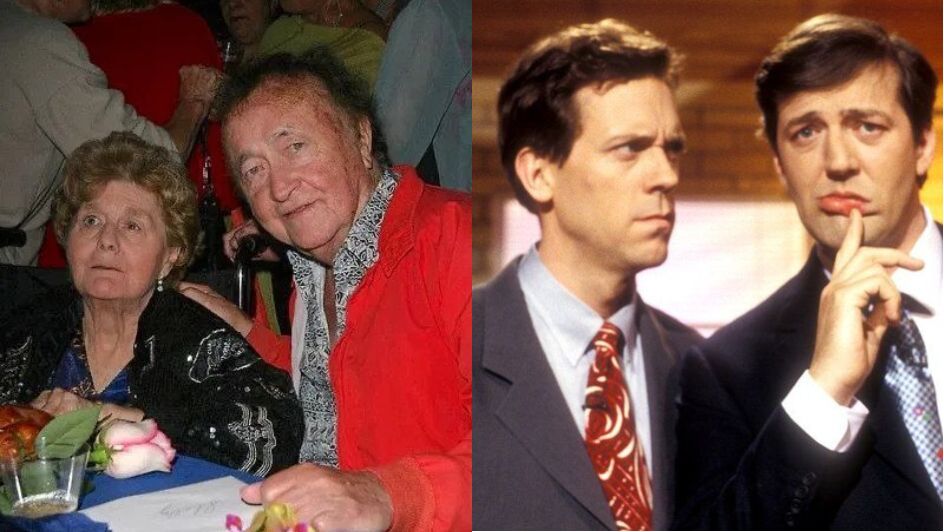 From the first appearance of Disney's most famous mascot, to the beginning of the end of a (very brief) marriage, take a look at these five events which went down in history on 13 January:
1930 – Mickey Mouse Takes Flight
For the first time, a famous cartoon mouse made his comics debut.
Written by Walt Disney and illustrated by Ub Iwerks, Mickey Mouse debuted in the eponymous comic strip, which was published by King Features Syndicate. The first strip detailed Mickey's attempts to become a world-famous aviator. But his plans are scuttered when, during a test-flight of his homemade plane, his girlfriend Minnie falls out of it. The rest of Mickey's adventure sees negotiating a storm and fending off island natives.
The "Mickey Mouse" strip became popular and ran for a whopping 65 years before ending on 29 July 1995.
1931 – The Rise of Rip Taylor
Campy, kooky, and always carrying confetti, comedian Charles Elmer "Rip" Taylor, Jr was born on this day 91 years ago.
Known for his trademark wacky costumes, a handlebar mustache, spectacular toupees, and (of course) confetti, Taylor first started out as a comedian performing at nightclubs before landing his big break on "The Ed Sullivan Show" in 1948. He soon became a popular TV star, appearing on shows such as "The Monkees", "The Gong Show", "The Brady Bunch Hour", and "The Addams Family".
He was also a headliner in Las Vegas, where he was named "Entertainer of the Year" three times in the 1970s. He also shared the stage with the likes of Judy Garland, Debbie Reynolds and Frank Sinatra, whether it was performing alongside them or as their opening act.
In 2019, Taylor passed away at the age of 88 from congestive heart failure. He was survived by his longtime partner, Robert Fortnoy.
1962 – Let's Twist!
Can you do the Twist? If so, then you can thank Chubby Checker, who helped popularise the dance move with a very famous cover version of the song.
Back in 1960, Checker released "The Twist", which was originally recorded in 1958 by Hank Ballard and the Midnighters. Unlike their version, Checker's cover proved popular among the masses. It reached #1 on the Billboard Hot 100 chart, albeit for one week.
On 13 January 1962, the popularity of "The Twist" surged again when the dance caught on with celebrities, as well as with members of high society. In no time at all, Checker's cover became the most successful single in Billboard history; it was only in 2021 that it was dethroned of the title by The Weeknd's "Blinding Lights".
1989 – Meet Fry and Laurie
It was the show that launched the careers of two comedians who not only became household names in Britain, but also around the world.
"A Bit of Fry & Laurie" was a satirical sketch show starring and written by Stephen Fry and Hugh Laurie, which debuted on BBC1 on 13 January. From parodying television shows of the day and poking fun at current affairs and other issues, to employing witty wordplay and frequently leaning on the fourth wall, the duo's arch humour soon became a hit among television audiences.
The show ran for four series before ending in 1995. For their efforts, it set Fry and Laurie on the path towards global stardom: Fry became an accomplished actor and writer, while Laurie went on to become a major TV star, particularly in the States where he is best known as the lead character in the medical drama "House".
2006 – A Deathbed Marriage
Today marks the 16th anniversary of famed actress Shelley Winters' marriage, one which took place mere hours before she passed away.
Eighty-five-year-old Winters – who had been married three times, each ending in divorce – had lived with her companion Gerry DeFord for 19 years before they eventually tied the knot. 
The wedding ceremony was officiated by Winters' friend and fellow actress (and ordained minister), Sally Kirkland, on Winters' deathbed at the Rehabilitation Centre of Beverly Hills, California. According to Kirland, her friend was emotional throughout.
"Shelley was crying for joy," Kirkland said. "I can't remember if there were rings or not. All I know is that she was happy."
The next day, Winters passed away from heart failure, and was interred at Hillside Memorial Park Cemetery in Culver City, California. All in all, she died a happily married woman.