news
#ThrowbackThursday – 2 March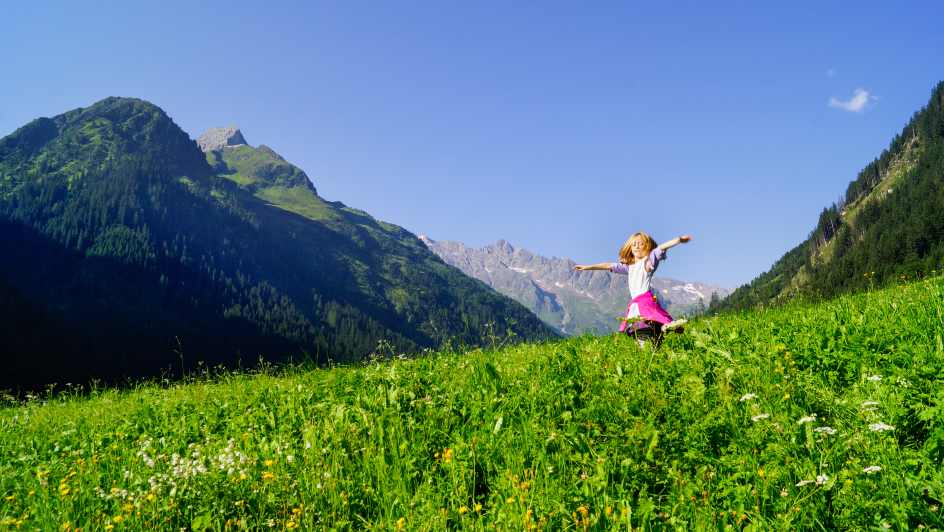 To quote Carl Sanburg: "Time is the coin of your life. It is the only coin you have, and only you can determine how it will be spent. Be careful lest you let other people spend it for you."
Time may seem eternal, but beneath the surface it is quick and short. Make of it what you will, but do so in such a way that you will enjoy spending it, rather than regretting wasting it.
On that note, here are three events that went down in history on 2 March:
1807 – The Abolition of Slavery
For the better part of the 17th and 18th centuries, slavery was a flourishing, profitable trade. American colonies relied heavily upon the manual labour and servitude of slaves, most of whom were Africans who had been kidnapped from their homelands and made to work like animals (if not worse than animals) for their "owners".
Come 1807, however, in response to the growing abolitionist movement – particularly Northern colonists who likened this slavery to British oppression – the US Congress finally made the decision to ban the slave trade.
On 2 March, Congress enacted a law that would prohibit persons from being transported and sold as slaves "from any foreign kingdom, place or country" within the United States and its colonies.
It would take until 1 January 1808 for the prohibition of the slave trade to come into effect, but even the law could not prevent slave trading from continuing, particularly in the Southern states such as Florida and Texas. Thousands upon thousands of Africans were brought illegally into these states, and their children would ultimately become enslaved as well.
Anti-slavery versus slavery became one of the main themes of the American Civil War from 1861 and 1865 – per legislation (the ratification of the 13th Amendment, to be specific), slavery was officially abolished after the war ended. With that, slaves were officially free, but as history teaches, the fight for freedom was (and for others, still) ongoing.
1882 – Long Live the Queen (Sorry, Maclean)
When one thinks of the United Kingdom's Queen Victoria, one word springs to mind: longevity. Aside from the eponymous era that lasted over 60 years (in correspondence with her lengthy reign), the queen is one of the longest-living members of the British Royal Family, having lived to the ripe old age of 81.
But it is a life that could have been cut short, if one of the approximately eight assassination attempts targeting her was actually successful.
The final attempt was made on this day 141 years ago at Windsor Royal Station in Windsor, England: the 63-year-old monarch and her daughter, Princess Beatrice, were sitting in a horse-drawn carriage on a cold Thursday evening when Roderick Maclean, a 28-year-old Scotsman, tried to shoot at the former with a pistol.
Per reports, the shot passed through the carriage, missing Queen Victoria, and landed in the station-yard – we can only imagine Maclean's surprise, frustration and displeasure, especially when the queen's carriage beat a quick retreat. He was quickly subdued by two Eton schoolboys who used their umbrellas to bash him until the authorities detained him.
Maclean's reasons apparently boil down to his poetry being spurned by the queen – he had sent her some of his original poems, but her response to them was curt and far from complimentary. Initially tried for high treason, Maclean was acquitted on the grounds of insanity and confined to a lunatic asylum for the rest of his life.
1965 – The Hills (of New York) are Alive With the Sound of Music
For the first time ever, "The Sound of Music" made its world premiere at the Rivoli Theatre in New York City, New York.
In case you're unfamiliar with this classic film, here's what it's about: it's based on the memoir of a young and enthusiastic Austrian nun named Maria (played by Julie Andrews), who is sent to work as a governess for the seven children of a retired naval officer (played by Christopher Plummer). As she grows closer to the family, a new world war begins brewing across the border.
Directed by Robert Wise, with music supplied by Irvin Kostal, Oscar Hammerstein II and Richard Rodgers, "The Sound of Music" was initially torn apart by critics for its sugary corniness (all played out in 174 minutes!), but loved by the audience in general. As the film hit cinemas across the United States and around the globe, it became adored for its soundtrack and acting performances, in particular from leading lady Andrews. Her renditions of "Do-Re-Mi", "My Favourite Things" and the eponymous title track have become memorable classics in their own right.
"The Sound of Music" went on to win five Academy Awards the following year, including "Best Picture" and "Best Director". Andrews was even nominated for "Best Actress"; although she didn't win, she still won the hearts of viewers – and continues to do so today!