entertainment
#TikTokTuesday – 27 June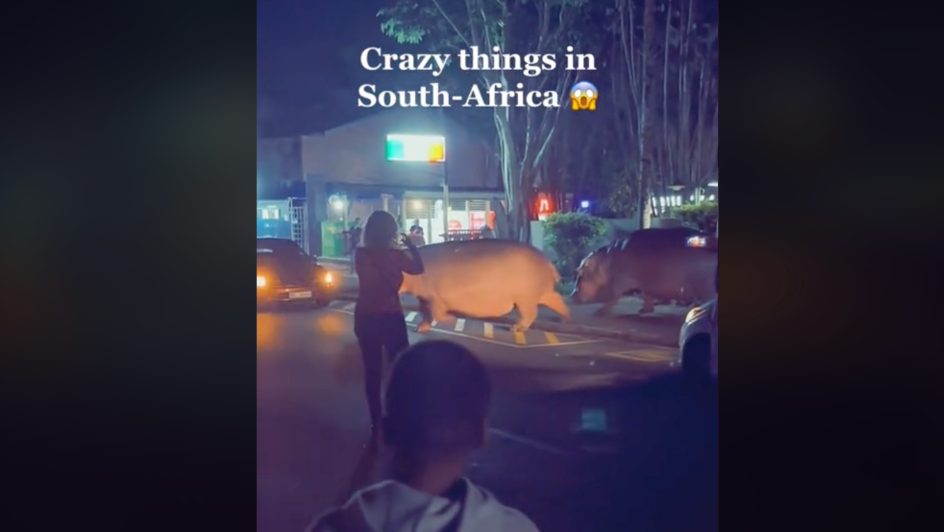 Tuesdays just got a whole lot more exciting! Take a look at the top TikTok videos that are trending in South Africa, Africa, and the rest of the world:
South Africa: Zebra – Uh, Hippo Crossing
St Lucia in South Africa's KwaZulu-Natal province is apparently the go-to place if you want to witness hippos in person – and they weren't kidding! As you can see, this pair of hippos was casually taking a stroll across the road in town.
What's next? Lions? Elephants? CHEETAHS? Who knows!
Africa: Caught in 4K(enya)
Okay, not quite in 4k, but caught nonetheless! This Kenyan bigwig "accidentally" copped a feel during a photo-op – the lady seemed to take it in her stride, so kudos to her. Still, awkward is awkward, so we hope they managed to clear the air afterwards!
The World: How Trains "Actually" Work
Okay, bro, we know you want to show off that physique, but you don't have to mess around with MOVING TRAINS to do so!
@johnymuenster of Germany comedically shows off his efforts (and bod) in "stopping" and "pushing" a train, much to the bemusement (and admiration?) of nearby onlookers.