entertainment
Tory Lanez, Megan Thee Stallion Trial Begins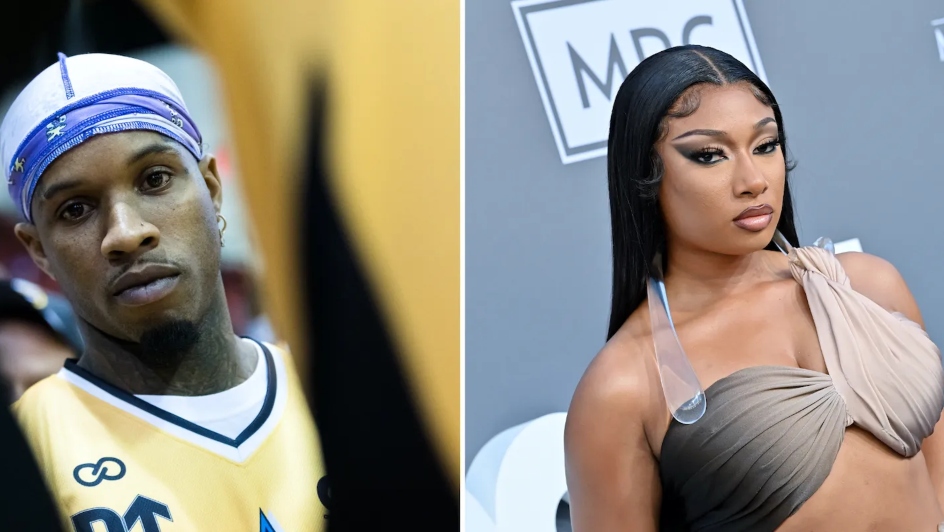 Rapper Megan Thee Stallion is set to take the stand on Tuesday, 13 December, in her trial with fellow rapper Tory Lanez, who has been accused of shooting at her feet.
The trial began on Monday, 12 December, at a court in Los Angeles, California where Lanez – whose real name is Daystar Peterson – faces more than 22 years in prison if he is found guilty.
As it stands, Peterson has been charged with assault by a semi-automatic firearm; carrying a loaded, unregistered firearm in a vehicle; and discharging a firearm in a grossly negligent manner.
According to prosecutor Alexander Bott, the incident allegedly happened in July 2020, when the former couple were on their way home from a pool party at socialite Kylie Jenner's house in the Hollywood Hills.
Megan Thee Stallion – whose real name is Megan Pete – was said to have been in a verbal argument with Peterson, before she demanded to be let out of the luxury SUV the pair were travelling in. In response, Peterson allegedly said, "Dance, b**** " as he fired a semi-automatic weapon towards her feet.
Pete was said to have re-entered the vehicle, which was later stopped by the local police.
Peterson has maintained his innocence.
Image Source: Credit