entertainment
Trevor Noah Partners With Spotify for Next Venture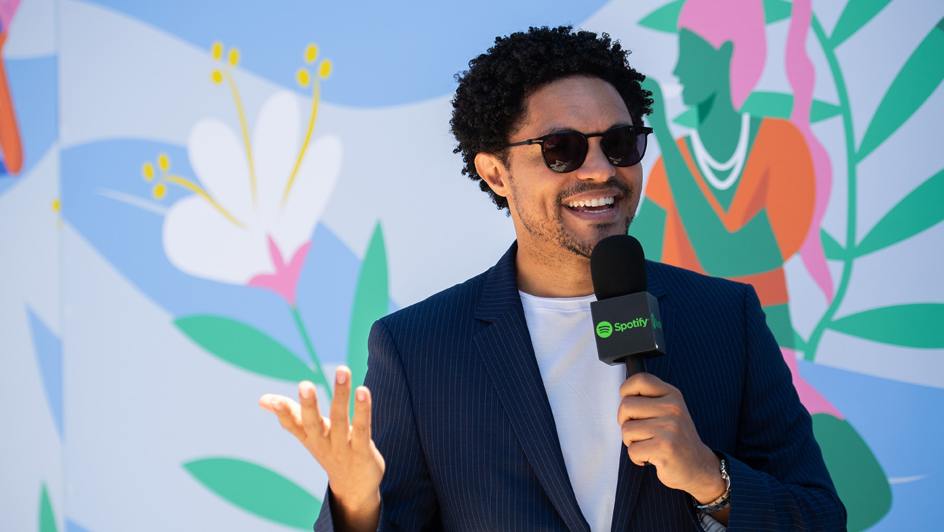 It's onwards and upwards for comedian Trevor Noah who is carving himself a new niche in the entertainment industry.
Spotify co-founder and CEO, Daniel Ek, announced at the Cannes Lions conference in Cannes, France on Tuesday, 20 June, that they will be partnering with the Mzansi icon for a new "original podcast with Trevor Noah".
The weekly podcast promises to combine the 39-year-old's wit and quick sense of humour with hot topics from around the world to make a relevant, yet entertaining, show for a global audience. Listeners can also expect to hear "in-depth and free-wheeling" interviews with "some of the most influential and interesting figures around the world," according to the music streaming platform.
"It's really exciting to be joining Spotify on a fun new adventure where we'll engage in interesting and meaningful conversations with some of the world's most fascinating people," Noah said via Twitter shortly after the announcement was made.
Before he humorously added: "We'll also probably fix every single issue humankind has ever faced so you definitely want to join us for every episode."
While the New York Times bestselling author is originally from South Africa, he's garnered a following around the world, having hosted the Grammy Awards three times (2021-2023) and walking away with his own Emmy Award for his work on "The Daily Show".
The podcast is expected to air later this year, with an official release date yet to be announced.
Image Credit: Source