soccer
3 Biggest Footballing Rivalries in the World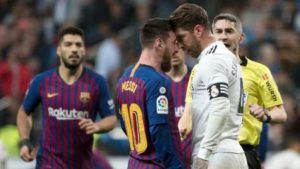 For decades, football has seen the birth of many famous and fierce rivalries between soccer clubs around the world. When these teams go head-to-head, fans are assured of intense yet magical encounters.
Take a look at these three rivalries that will go down in the beautiful game's history:
Real Madrid vs Barcelona
Dubbed "El Clasico", the rivalry between Los Blancos and Barca dates back more than a century, borne of their respective cities' opposing political positions. Playing against each other at least twice a year, the two Spanish outfits have faced each other more than 200 times in all competitions.
From dramatic on-pitch clashes to spawning conflicts between opposing players such as Cristiano Ronaldo and Lionel Messi, any match between these two teams is bound to be epic.
Celtics vs Rangers
Influenced by political, social and religious division, the "Old Firm" rivalry sees two of Scotland's most popular soccer teams taking their hatred and loathing onto a worthwhile battlefield – the soccer pitch.
The Glasgow-based clubs have clashed over 400 times in local competitions, and their annual encounters are said to bring in millions of pounds for the Scottish economy. At the end of the day, however, it's all about which of these teams will dominate the other and reign supreme until their next meeting.
Manchester United vs Liverpool
These two arch-rivals are the most successful clubs in England, so to see them play against each other is a treat for their fans.
Clashing over 200 times in all competitions, the "North West Derby" between the Red Devils and the Reds has been fuelled by the proximity of the cities that they represent, as well their historic economic and industrial rivalry. From on-field brawls to sensational scoring moments at the last minute, their conflict is an integral part of English footballing history.
Image Credit: Source