soccer
3 Footballers with the Most Red Cards Ever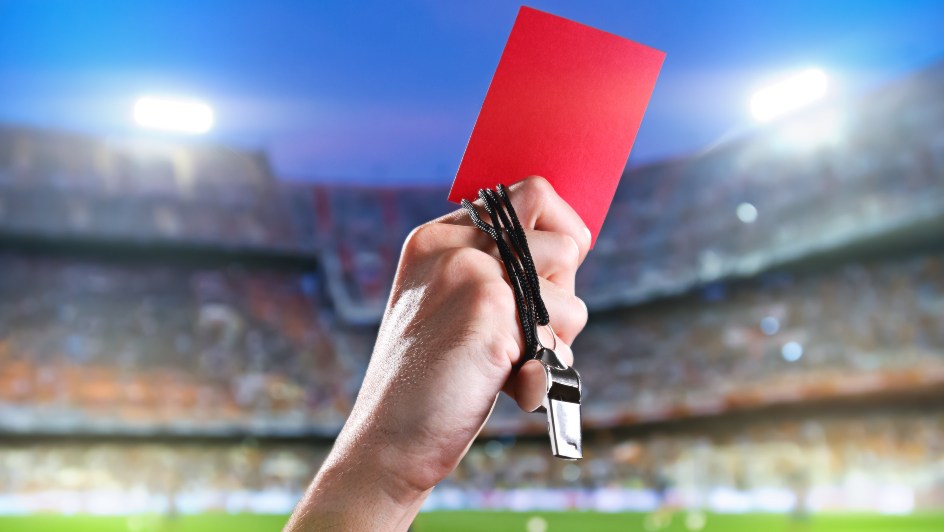 A red card can strike fear into the hearts of many footballers. They are used by referees during matches to signal that a player has committed a serious offence.
Once they receive a red card, the player in question is immediately sent off the pitch, and can even be disqualified from playing in subsequent matches.
However, some famous footballers over the years have made too good a habit of receiving red cards.
Here are three footballers with the most red cards in history:
Sergio Ramos
Known for his aggressive defense tactics on the pitch, Ramos has a whopping 26 red cards to his name – 20 in La Liga, and six in the UEFA Champions League.
While playing for Real Madrid in a Champions League match-up against Manchester City in February 2020, the Spaniard received his 26th card after tackling City's Gabriel Jesus.
Cyril Rool
Over the course of his career, Rool has infamously earned 27 red cards due to starting brawls, blind tackling, and approaching challenges with extreme aggression.
One of the most well-known incidents in which the former French footballer copped a red came in 2007 – while playing for OGC Nice, he karate-kicked Leandro Cufre of AC Monaco as he attempted to intercept the ball.
Gerardo Bedoya
Nicknamed "The Beast", Bedoya literally saw red on the pitch – 46 different times!
From kicking opponents in the face and sparking massive team brawls, to arguing with match officials, the former Columbian defensive midfielder currently holds the record for most red cards received by any player in the history of the game.
When he made his 2016 debut as the manager of Columbian team, Independiente Santa Fe, Bedoya proved that old habits never die after he was sent to the stands only 21 minutes into the club's match against Junior FC. Why? Because he was too busy berating the referee and the assistant official!