entertainment
5 Celebrities Who are Geeks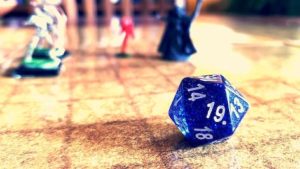 Nerd alert! The word doesn't really pop into your brain when you think of Hollywood, and the stars who live there. However, plenty of them are fans, and many of them indulge in their geekiness when the spotlight isn't on them.
Here are five celebrities who embrace being a poindexter:
Vin Diesel
Even though he looks like a stereotypical muscular jock, the "Fast & Furious" actor has been a huge fan of tabletop game, "Dungeons and Dragons", since he was a teenager. He even named his "The Last Witch Hunter" film character, Kaulder, after a character in J. R. R. Tolkien's poem collection, "The Silmarillion."
Robin Williams
The legendary funny man and late actor adored both video and tabletop games; he even named his daughter after Nintendo's video game character, Princess Zelda. He also showed interest in anime, such as "Cowboy Bebop".
Keanu Reeves
The Internet's boyfriend is more than just an action star; he's also an "otaku" – a fan of Japanese comics known as "manga", especially sci-fi anime series, "Cowboy Bebop". He's such a geek for the series, that he's actively trying to produce a live-action version of it.
Barack Obama
The USA's first African-American president once said that being a "nerd" is now a badge of honour, and also said Marvel Comics' Spider-Man is his favourite superhero. He comfortably wins the title of "geekiest president.
Rashida Jones
Daughter of revered musician Quincy Jones, and self-proclaimed nerd who "used old-school floppy disks and dial-up modem before it was cool", Rashida Jones spent her childhood reading and being passionate about technology.