news
Anti-Government Protests Erupt in Sierra Leone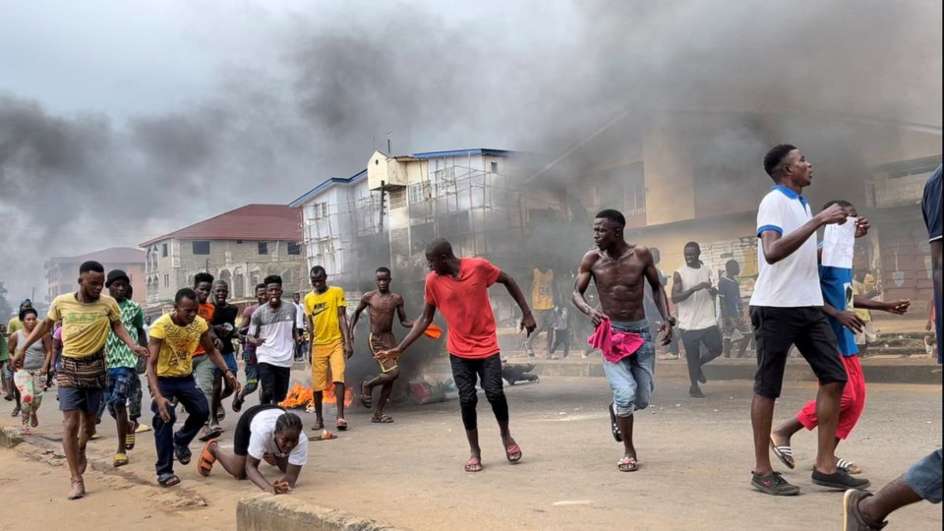 The government in Sierra Leone have imposed a nationwide curfew following violent protests which broke out on Wednesday, 10 August.
Tensions have been rising in the country over the increased cost of living. As a result, the protestors are demanding that President Julius Maada Bio must step down.
Small groups of protestors were seen to be gathering on Monday, 8 August. The next day, armed forces were placed on a four-day standby to assist the police.
However, in the middle of the week, the protests quickly escalated to the point of violence in the country's capital, Freetown, as well as the surrounding areas.
An unconfirmed number of people are said to have died, including both civilians and policemen, while graphic images and videos of injured people have been circling on social media platforms such as Twitter.
Vice President Mohamed Juldeh Jalloh appeared in a national television broadcast on the same day, saying: "These unscrupulous individuals have embarked on a violent and unauthorised protest which has led to the loss of lives of innocent Sierra Leoneans, including security personnel."
Along with the 3PM curfew, reports suggest that the Internet in the country has been shut down to prevent further protest mobilisation. Security forces have also been authorised to "deal" with the protestors.
Image Credit: Source