entertainment
Battle of the Baldies: Vin Diesel Outshines Prince William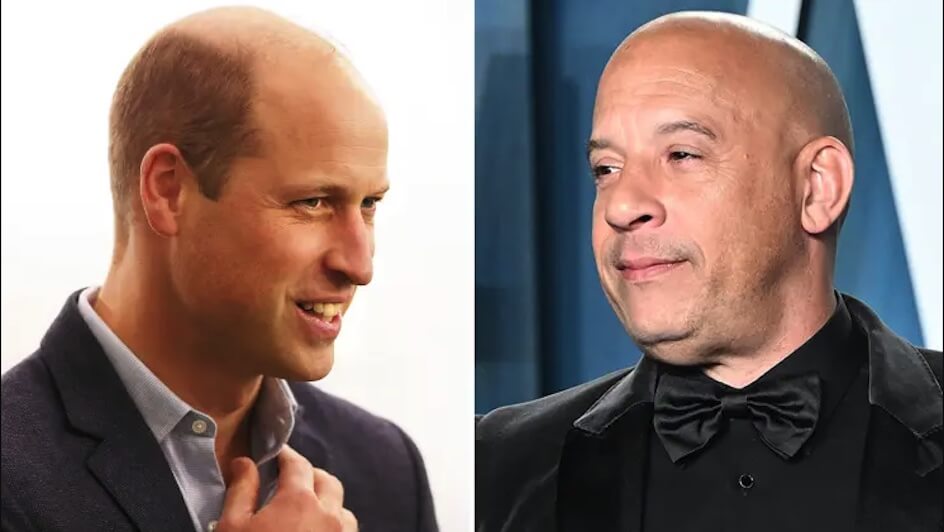 The contest for the most attractive chrome dome is over, and the winner (by a hair) is: Vin Diesel.
Britain's Prince William was previously crowned the hottest bald celebrity two years in a row, but he has been dethroned.
SEO agency, Reboot, conducted a study to figure out who had all the goods in the follicly challenged department for the year; the analysis combed over aspects such as Twitter sentiment, net worth, height, and cranial shine factor (how much glare their bare heads produce).
The factors were scientifically calculated (stop laughing, science is serious business) into a score out of ten. After tireless research and much hair-splitting, the "Fast & Furious" actor came out ahead for 2022 with a score of 6.46.
Second and third place went to "Burlesque" actor Stanley Tucci and "S.W.A.T." star Shemare Moore, respectively. Unfortunately for the 40-year-old Prince of Wales, he was brushed down the rankings and came in fifth, just behind musician Pitbull.
Image Credit: Source