entertainment
Brian May on Being Knighted: No Words!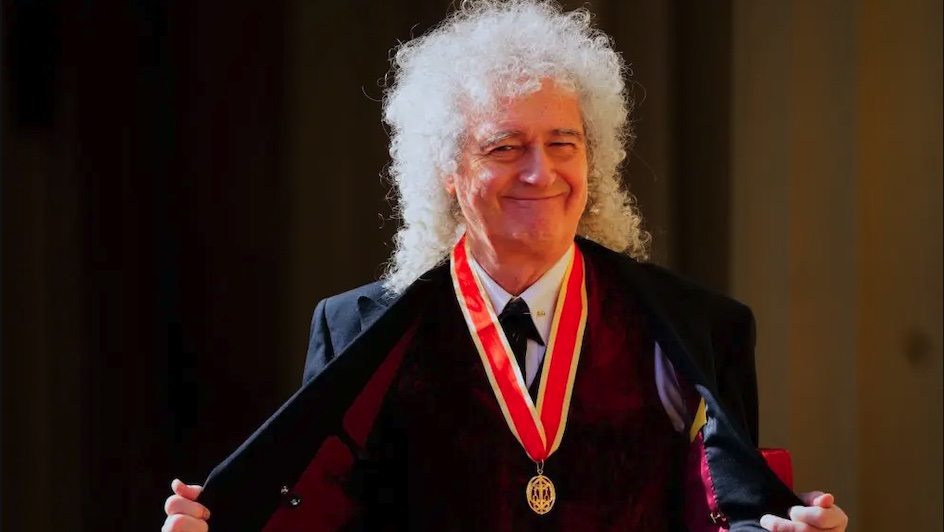 Brian May has been bestowed a knighthood by King Charles III.
The 75-year-old musician, who is the lead guitarist for the legendary rock band Queen, was invited to the investiture ceremony at Buckingham Palace in London, England on Tuesday, 14 March, to receive the esteemed honour for his "services to music and charity."
May posted several photos from the ceremony the following day, which included him smiling while kneeling on a cushioned seat as King Charles tapped his shoulder with a ceremonial sword; another image showed the pair chatting and laughing.
The former photo, he captioned with: "No words!"
A knighthood isn't the only accolade May has earned: he was appointed a Commander of the Most Excellent Order of the British Empire in 2005. Two years later, he obtained a PhD in astrophysics. On top of his musical and scientific efforts, he is also an animal rights activist who has campaigned against fox-hunting and badger-culling in the UK.
Now, the only decision May will have to make is deciding if he would rather be referred to as "Sir" or "Doctor".
Image Credit: Source