entertainment
Celeb Twitter Round-Up: "The Real Housewives of Johannesburg" – Same Place, New Wives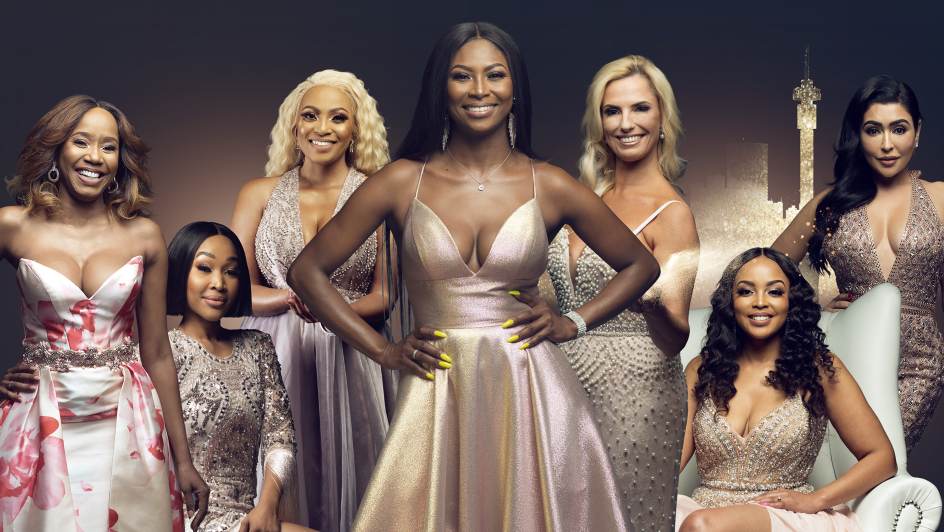 Out with the old and in with the new – the third season of "The Real Housewives of Johannesburg" is on the way, and it's brimming with new faces!
Yesterday, Thursday 10 November, entertainment commentator Phil Mphela tweeted out that a third season of the reality TV series is currently in production, but that the original cast members have been replaced: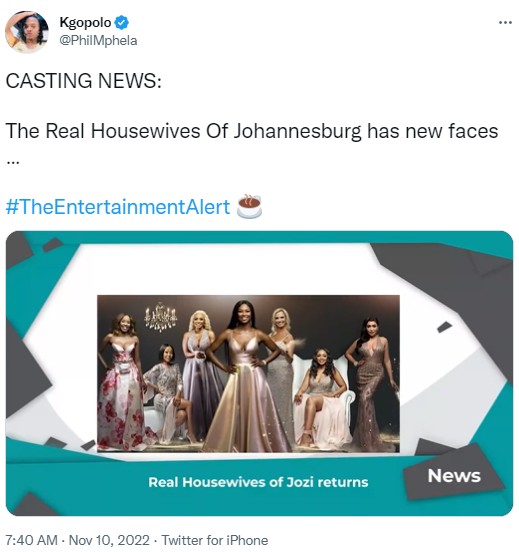 More on this from "Entertainment Alert": "Our sources inform us that actress Nicole Watson has joined the cast; also coming to the show are entrepreneur Thobekile Mdlalose, businesswoman Keabetswe Marema and YouTuber Mamus Koka … we are sad to see our faces from last season not return."
In other words, say goodbye to your faves like Christall Kay, Brinette Seopela and Mpumi "Mrs Mops" Mophatlane, and say hello to … well, tweeps aren't exactly familiar with this new crop of ladies: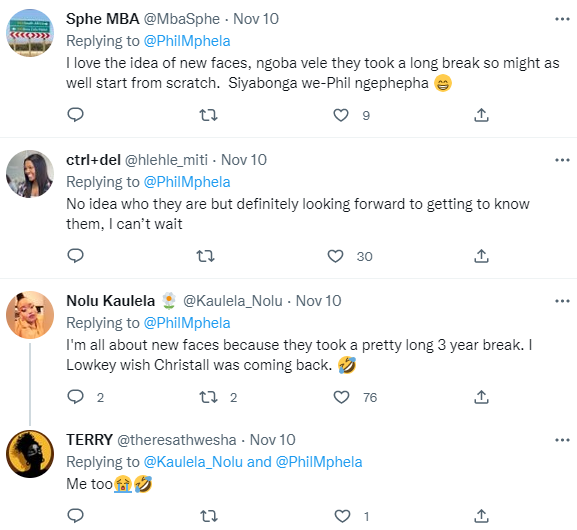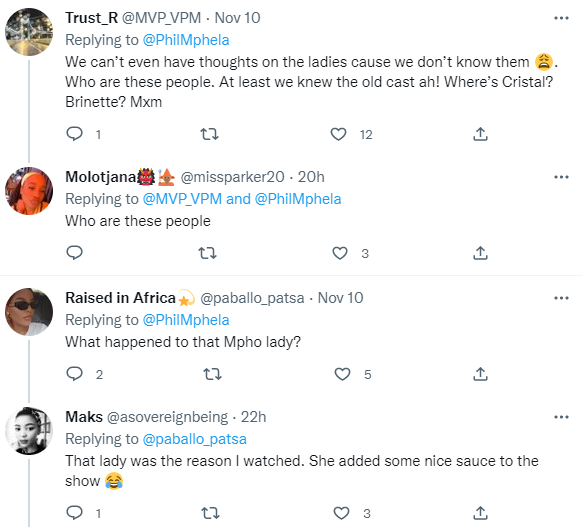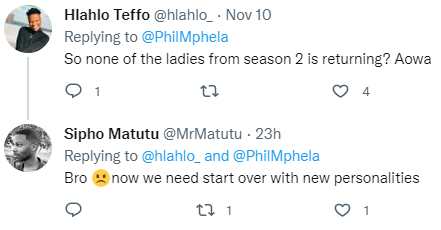 @ayanda_m04 got excited that she'd see her faves again, but then she remembered there was a volume button: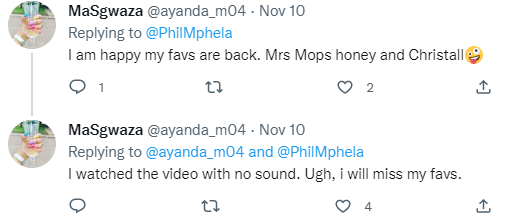 Peeps are already missing Chrystall and the OGs: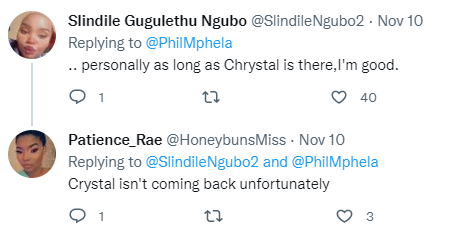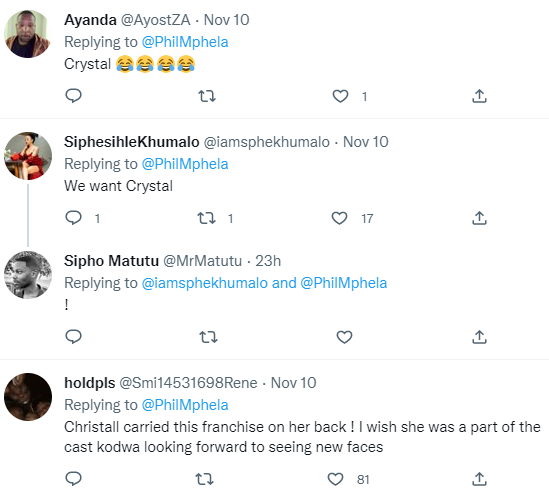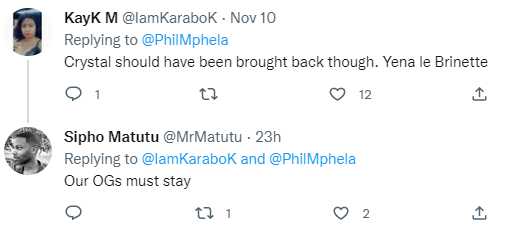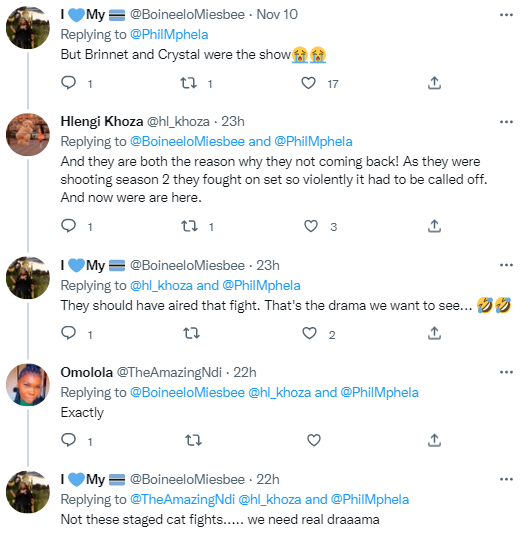 Then there's tweeps like @OmphemetseM3 who wanted to know the criteria for being selected on the show, which @mots0o was happy to answer: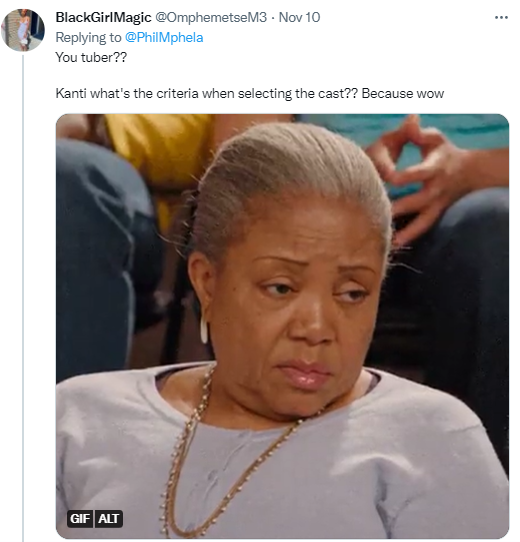 But then, that's probably the universal criteria when it comes to "Real Housewives" all over the world, anyway!
But anyhoo, folks, are you looking forward to getting to know Jozi's latest reality stars? Or should the OG queens take back their "Housewives" crown? As always, watch this space!
Image Credit: Source