entertainment
Celeb Twitter Round-Up: Twitter Hounds Bongani Zungu Over Bernard Parker Injury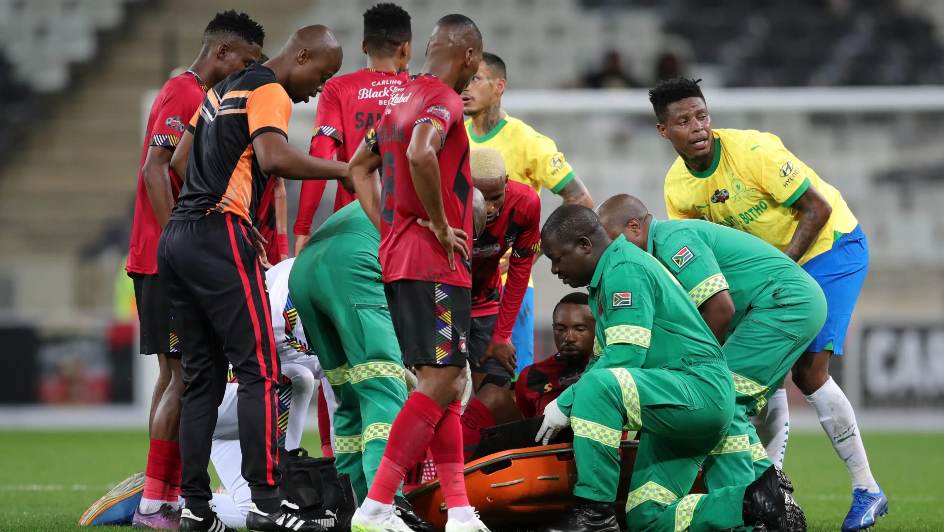 South African football fans are up in their feelings after TS Galaxy midfielder, Bernard "Die Hond" Parker, was on the receiving end of a brutal tackle that left him with a broken leg.
The incident took place in the 57th minute of the Carling Knockout Cup match between Galaxy and Mamelodi Sundowns at Mbombela Stadium in Mpumalanga on Wednesday, 18 October – Parker was tackled by Sundowns midfielder, Bongani Zungu.
As a result, Parker sustained a gnarly-looking leg injury, while Zungu received a red card for his attempt. Zungu looked absolutely peeved and bewildered, more so about being sent off the pitch than for his unintentional part in the injury drama.
TS Galaxy went on to win the match 5-4 on penalties, and they dedicated the win to Die Hond: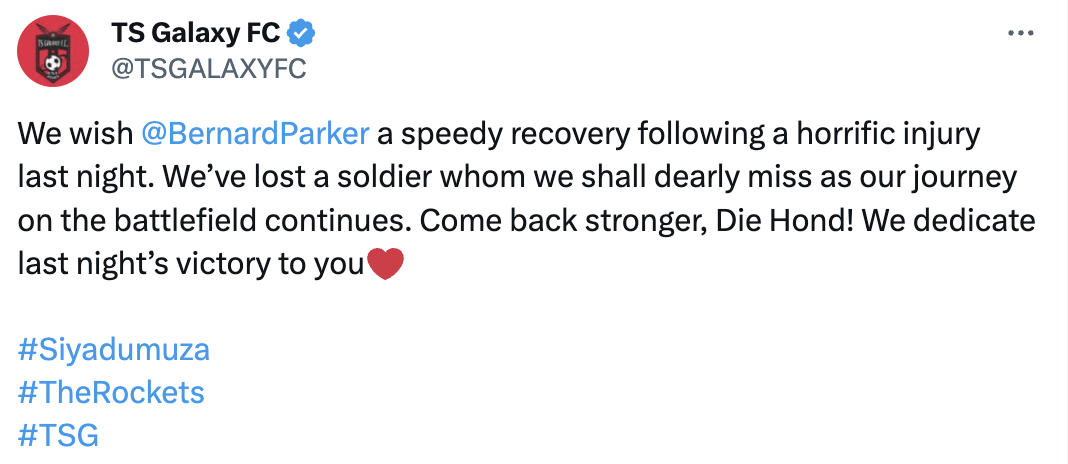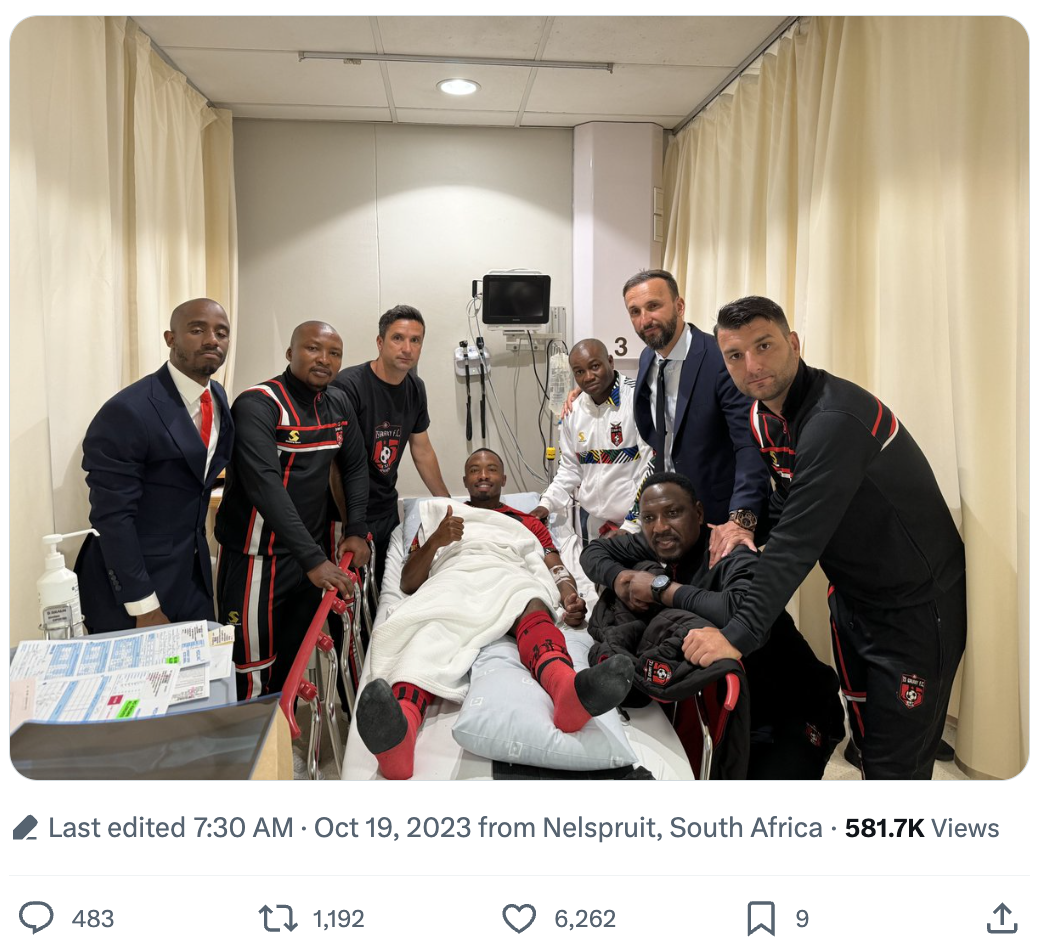 According to former Bafana Bafana defender Bongani Khumalo, Parker was fearful that this injury could spell the end of his playing career. Khumalo assured the 37-year-old that he'll be back in the game, but it will likely mean a longtime rehabbing on the sidelines.
Over on Twitter/X, fans sent in messages of support to Die Hond: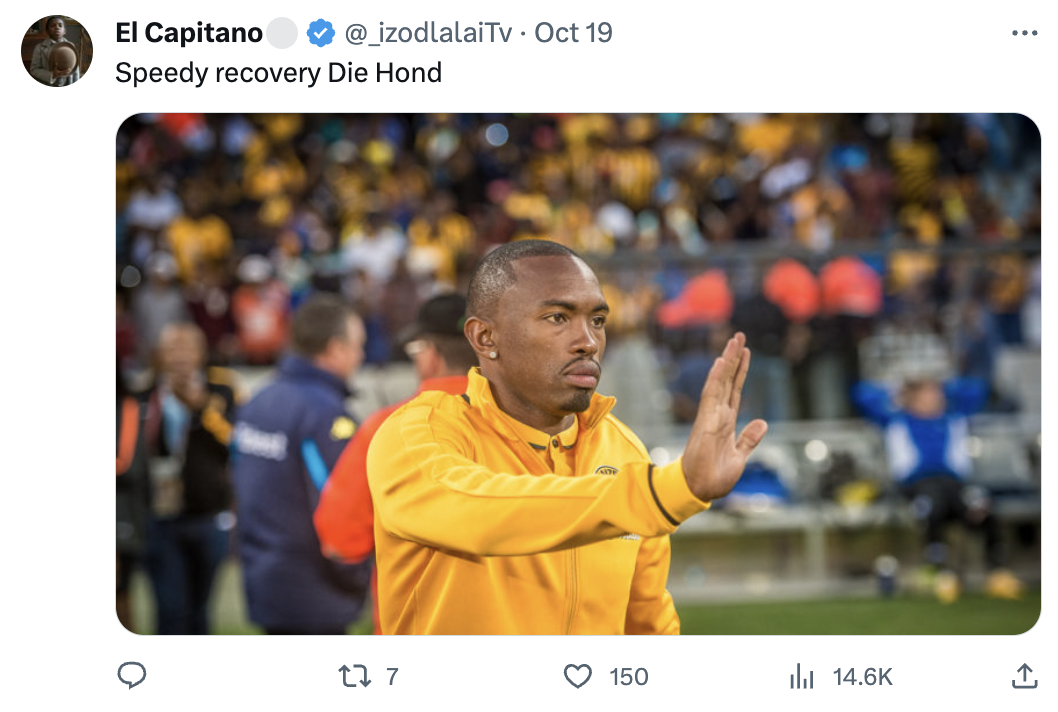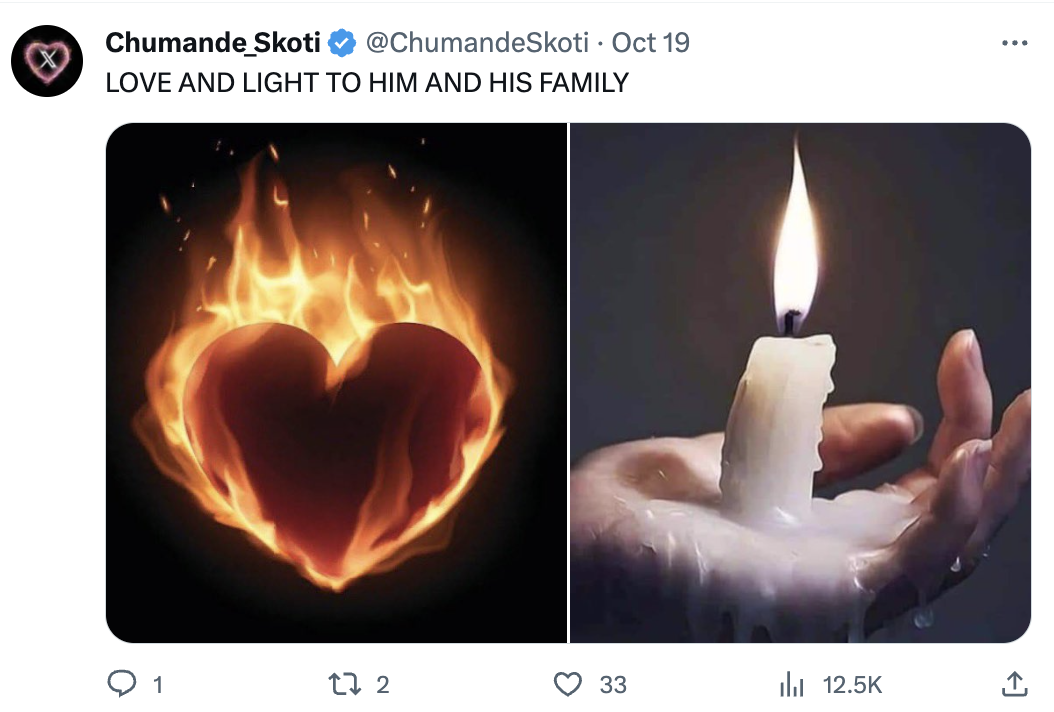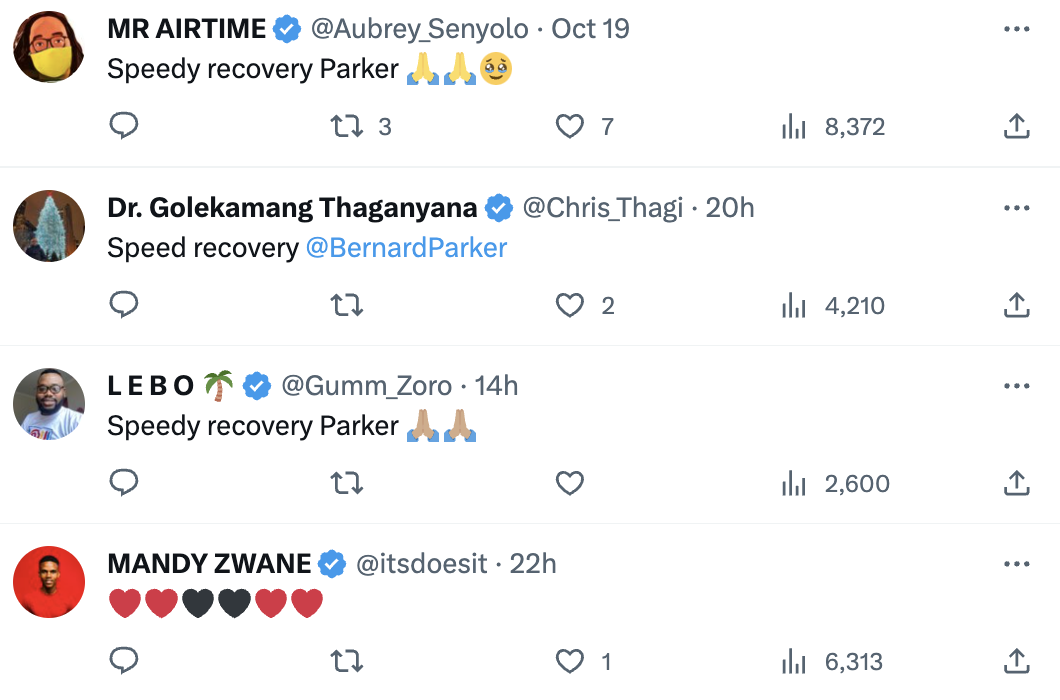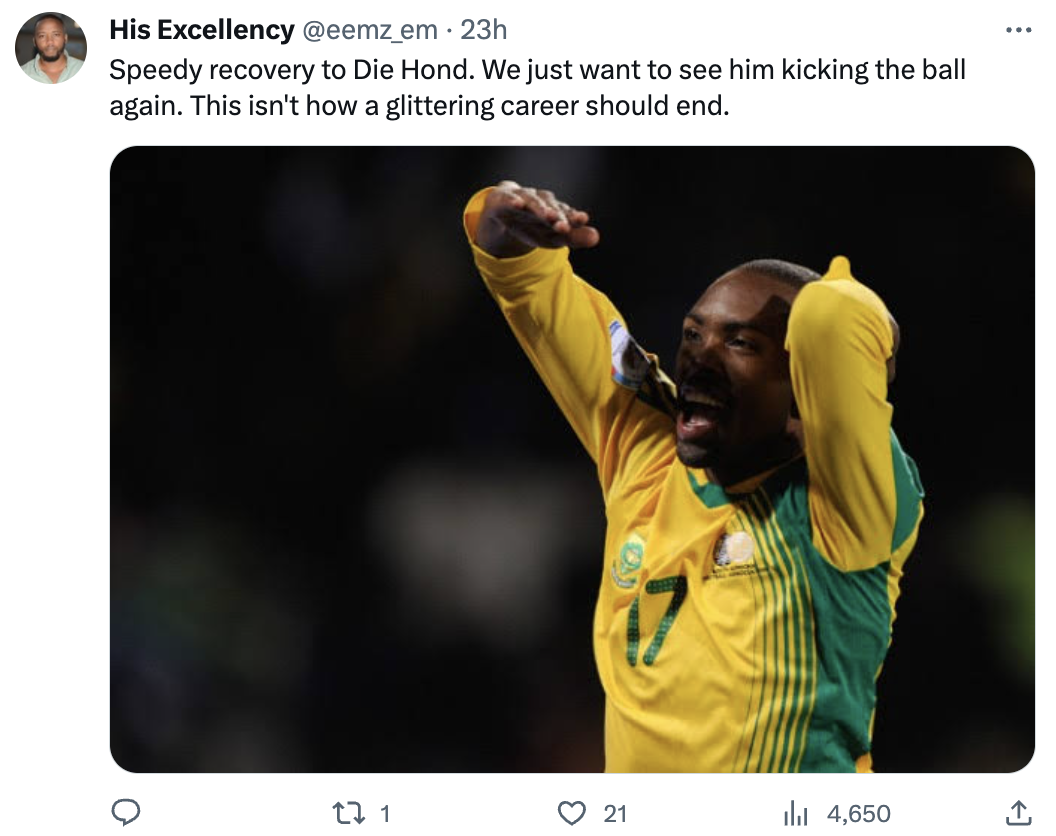 Meanwhile, on the other end of the social media platform's spectrum, some peeps got heated over Zungu's (and Sundowns') alleged silence over the entire incident: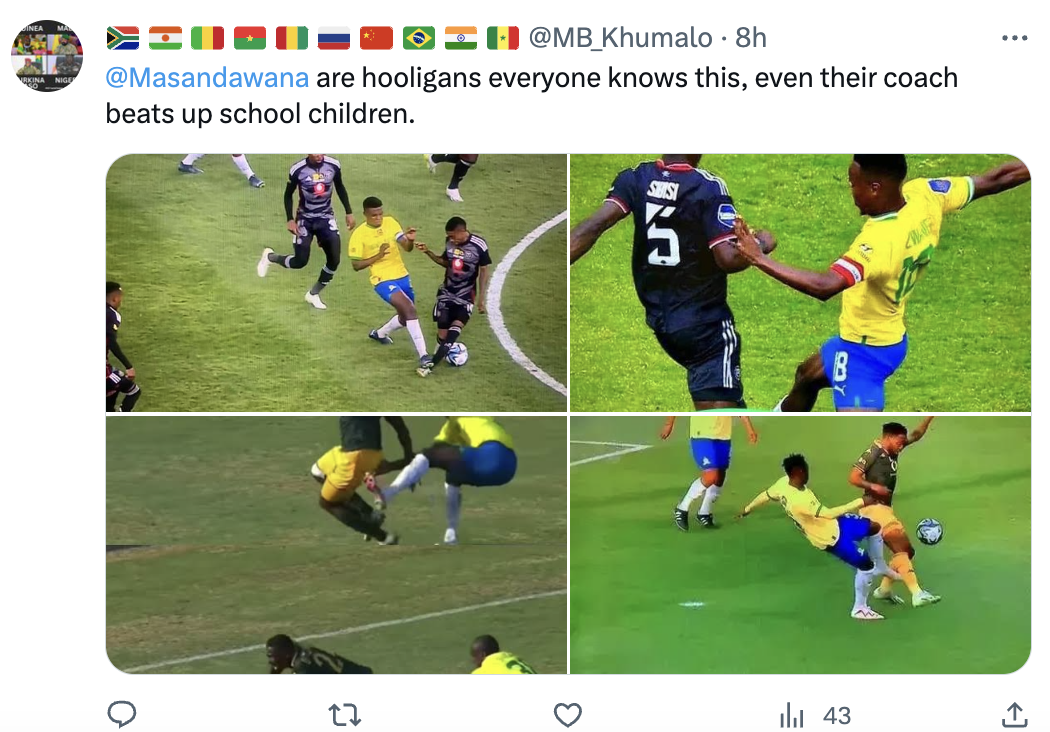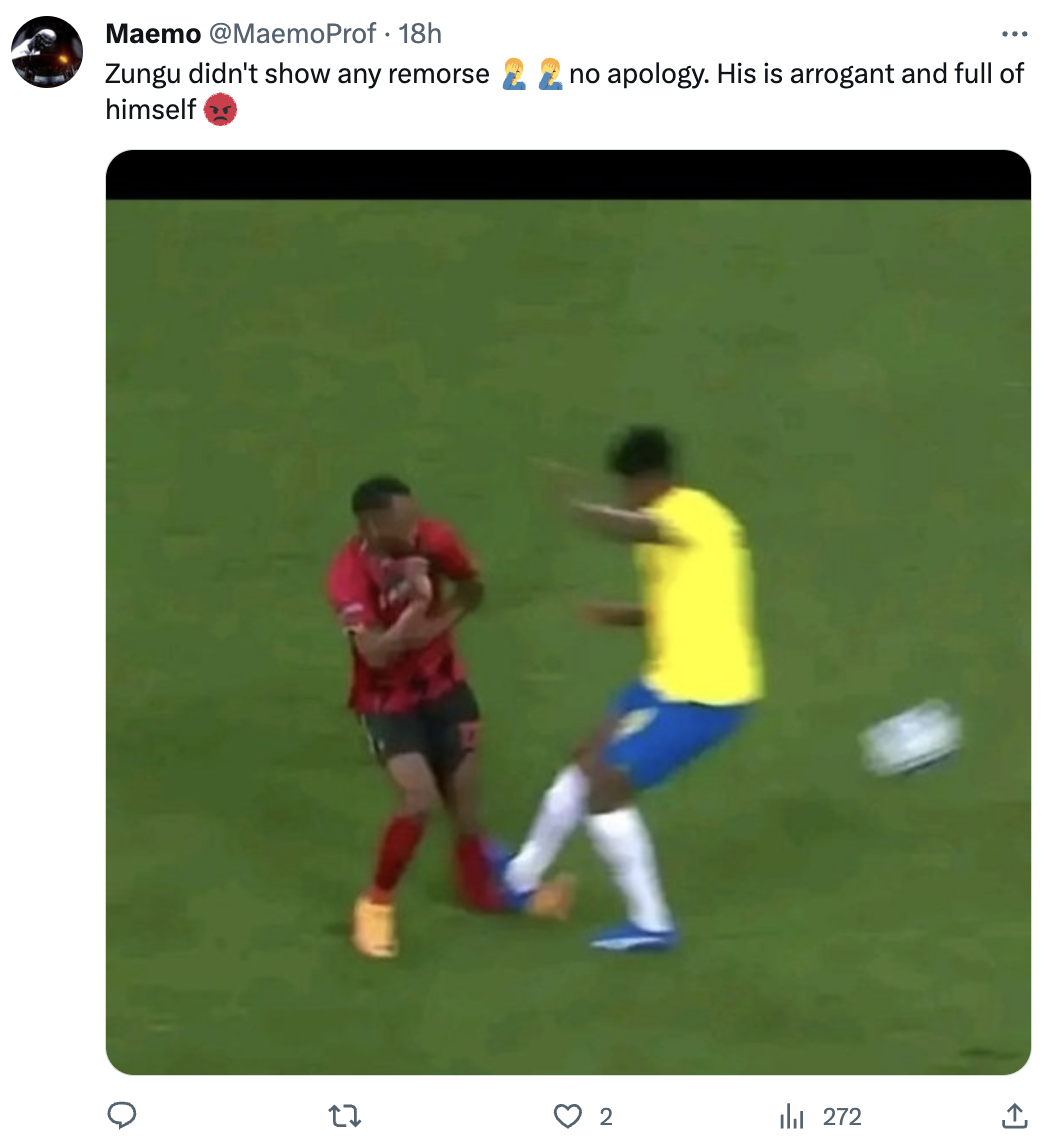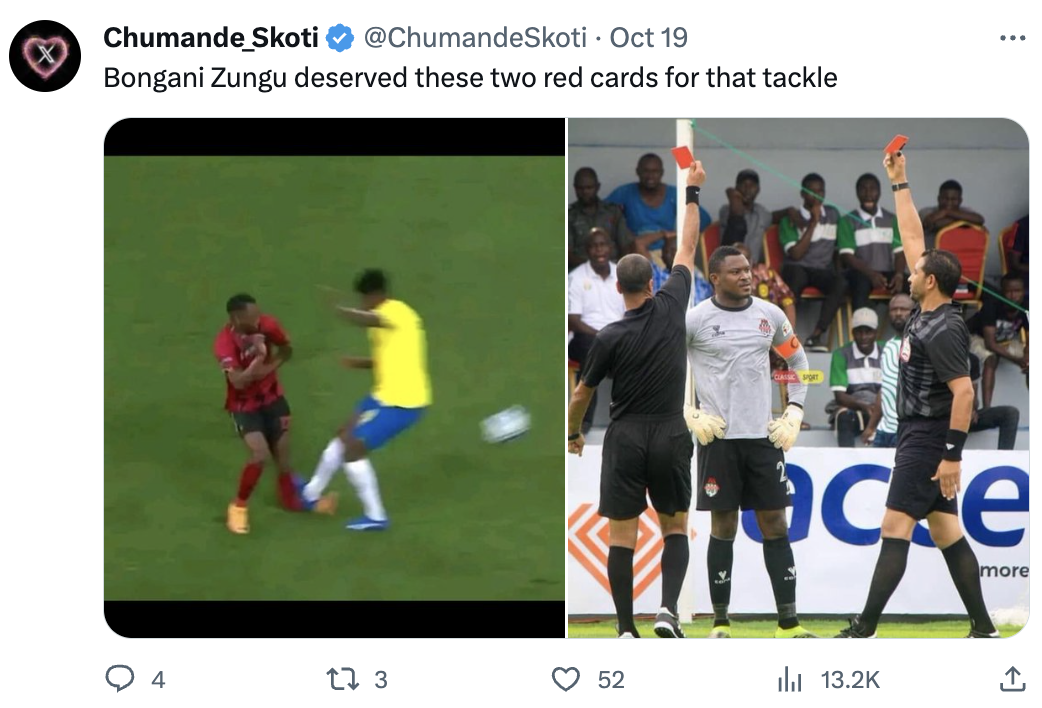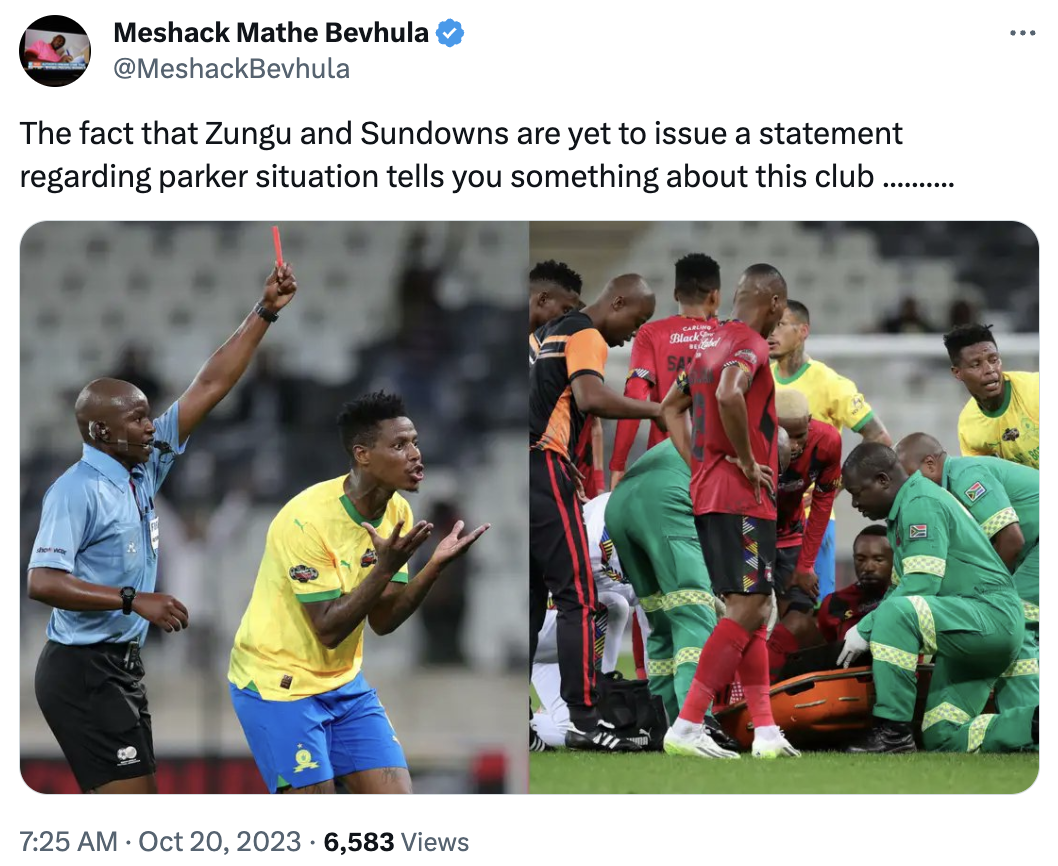 This prompted others to complain about their own faves not receiving apologies over the previous injuries dealt to them:



@MalokePhala tried to explain why Zungu and Sundowns are potentially keeping quiet for now:
But that didn't stop Zungu's defenders and naysayers from clawing at each other's throats in the timelines: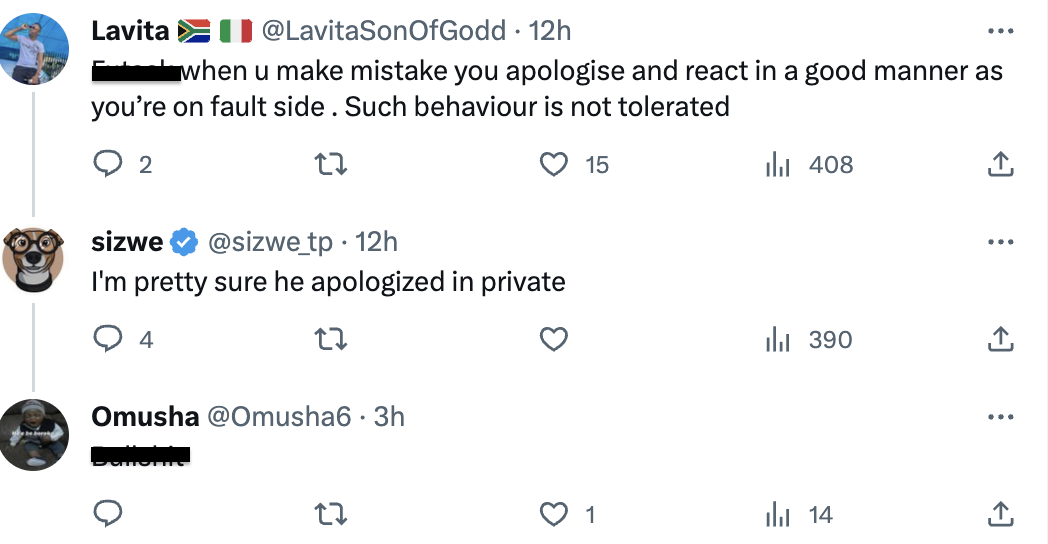 At the end of the day, we're hoping that Parker will recover and return to the game all in his own time, and we're pretty sure Zungu IS feeling remorse for his actions. Nevertheless, it's not up to us to judge – that's a job for the Premier Soccer League Disciplinary Committee!
Image Credit: Source