news
Fly Me to the Moon: Meet the Artemis II Crew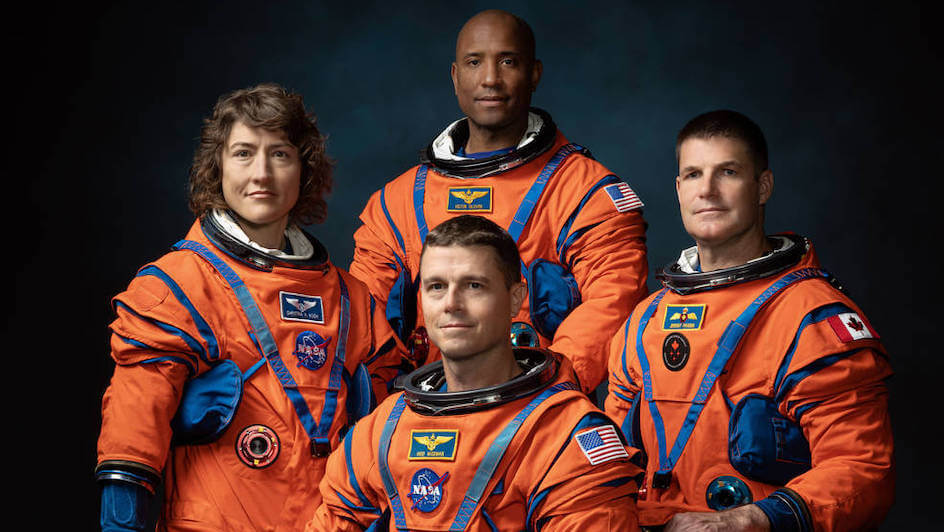 NASA has surprising news: humanity is going back to the Moon!
The US space agency made the announcement on Monday, 3 April, that they would be teaming up with the Canadian Space Agency (CSA) to send four astronauts to space as part of a larger mission to "establish a long-term presence at the Moon for science and exploration through [Artemis II]."
The team working on the assignment are Commander Reid Wiseman; Pilot Victor Glover; Mission Specialist Christina Koch (who spent a record-breaking 328 days onboard the International Space Station), and Canadian astronaut Jeremy Hansen.
Set for launch in November 2024, the lunar flyby mission is expected to last for 21 days at most – a historic undertaking over five decades in the making since mankind last visited the celestial body during the Apollo 17 Moon landing in 1972.
The mission will follow on the success of Artemis I, which flew around the moon in late 2022, and will be the first crewed test light for NASA's mighty new Space Launch System and Orion spacecraft. Not to mention it will be a proving ground for the various systems that will enable humans to live and work during deep space treks among the stars.
Should Artemis II succeed, then November 2025 (potentially) will see a mission to land humans at the Moon's South Pole.
One small step for space travel, one giant leap for boldly going where no one has gone before.
Image Credit: Source