lifestyle
How to Grow Your Own Sprouted Lentils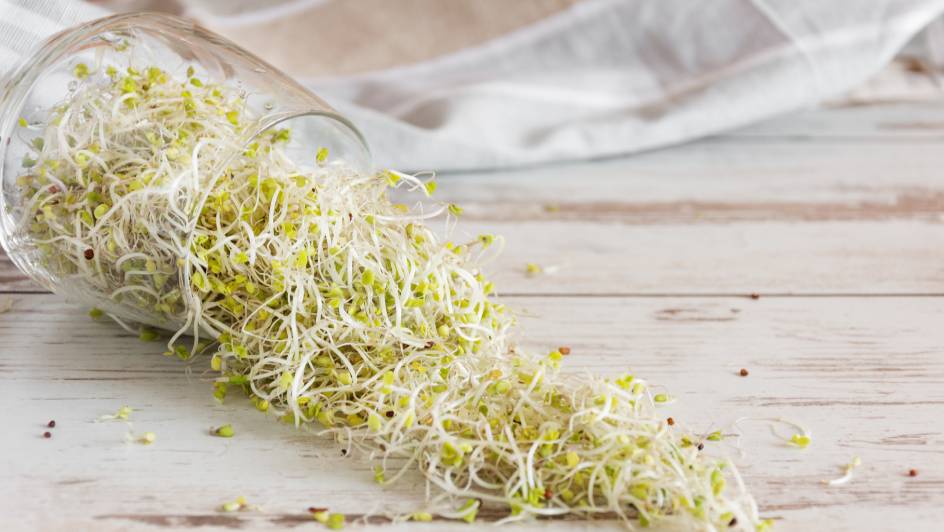 For some, sprouted greens call to mind the expensive, organic section of the grocery store which you need to hurry through to avoid spending extra money.
In reality, lentils can be a great source of protein while sprouted lentils are rich in Vitamin B and Vitamin C. They can also add a really nice crunch to your meal. The best part? A bag of lentils can be a cost-effective addition to your grocery cupboard.
You can use many different types of lentils but the brown, green, black, and de Puy varieties provide the best results.
Instructions:
1. Fill one quarter of a clean glass jar with your brown lentils.
2. Top up the rest of the jar with clean water.
3. Leave the lentils sitting in the water for 12 hours or overnight.
4. Drain the water, and place the jar head down in an empty mesh onion or lemon bag.
5. Hang the jar in the net up with the opening facing downwards, towards the floor. The net should catch any lentils that fall out.
6. For the next three days, rinse and drain the lentils each evening until they reach the desired length. You can also taste-test as soon as they start sprouting!
Once you're happy with the newly sprouted lentils, they should be kept in an airtight container.
Tip: Sprouted lentils are great in salads, with roast vegetables, on sandwiches, or even sprinkled on top of soups to replace croutons if needed.