news
Kenya: Anti-Government Protests Halted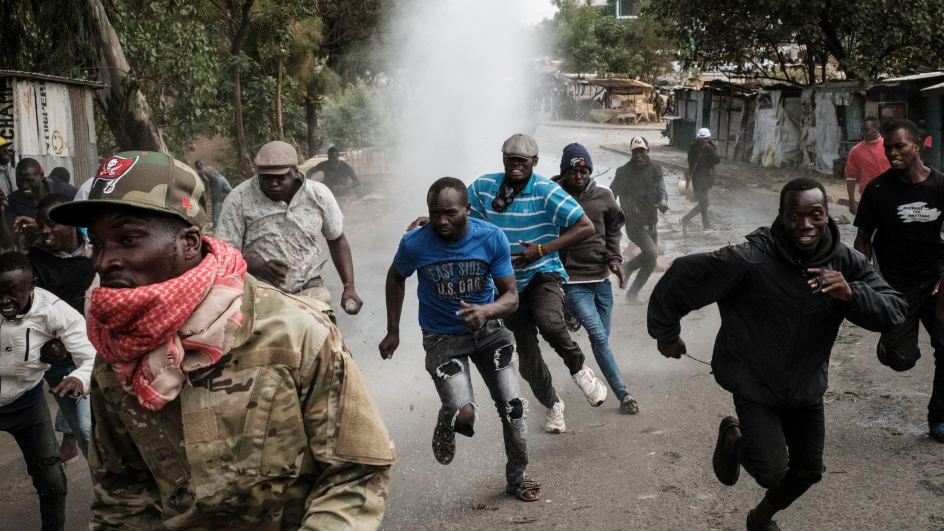 Kenyan anti-government protests which were scheduled for Monday, 3 April, have been called off by opposition leader Raila Odinga after a public plea from the country's president.
Public demonstrations have ravaged the country over the last two weeks, leaving three people dead (including a police officer) and 400 injured as civilians expressed their frustrations with high living costs and alleged fraud in last year's elections.
Businesses in the capital, Nairobi, have also been looted and vandalised, while six journalists were injured and their equipment destroyed as they were covering the story.
On Sunday, 2 April, President William Ruto announced that he has capitulated to the demand for a bipartisan parliamentary committee to address the electoral process.
Odinga praised the move as a "positive development" in a press conference later that same evening, before declaring that the protest scheduled for the next day would be called off.
"Mr Ruto came up with what you can call an olive branch. He said he's now ready to do negotiations. This is basically a climbdown," Odinga said before adding: "That's why we said that we can embrace dialogue so long as he's ready to put all the issues that we are talking about on the table."
Image Credit: Source