entertainment
Kourtney Kardashian and Travis Barker Get Engaged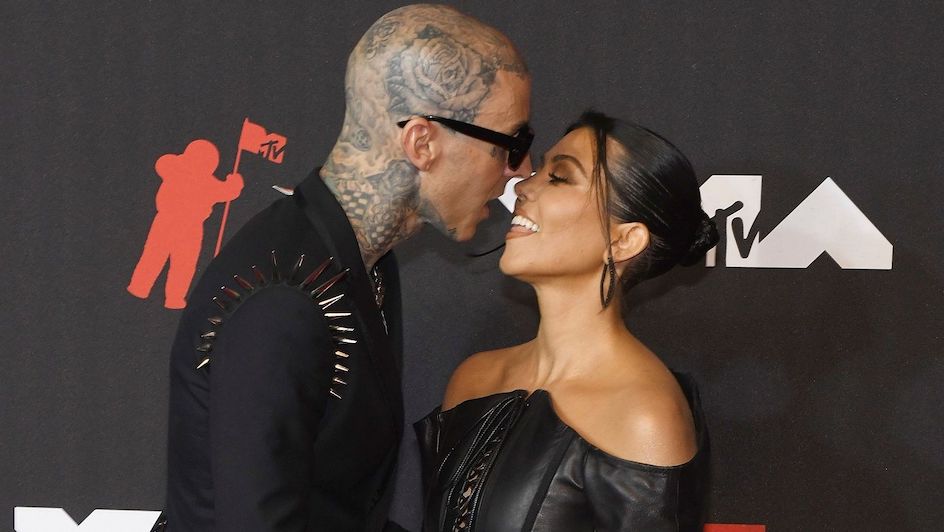 Travis Barker has taken his relationship with Kourtney Kardashian to the next level by putting a ring on it.
On Sunday, 17 October, the 42-year-old media personality shared two photos to her Instagram account of what is widely believed to be the moment when the 45-year-old drummer popped the question.
The photos show the hugging couple on a Santa Barbara, California beach surrounded by many bouquets of red roses and candles in a heart arrangement, with the sea gently rolling in the background; the caption simply reads: "Forever."
A lucky onlooker shared what they saw with a local news outlet: "It looked very romantic. I could see [Kardashian] smiling from ear to ear and put her hand over her mouth looking surprised. The family cheered for them and went back into the hotel."
The bride-to-be's sisters – Khloe and Kim – along with Tristan Thompson were present when the magical moment happened.
Rumours of the pair dating were confirmed earlier this year when they made their relationship official in April on Instagram – Barker posted a photo of him sporting a "Kourtney" tattoo on his ribs.
Huge congratulations to the happy couple!
Image Credit: Source