soccer
Liverpool Receive Warm Welcome In Thailand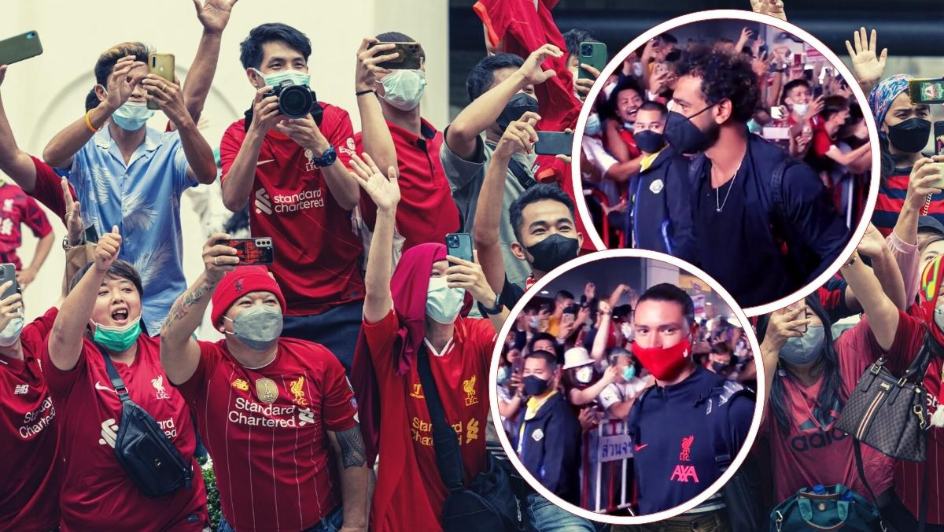 The Liverpool team received a warm welcome from thousands of fans when they landed at the Suvarnabhumi Airport in Bangkok, Thailand on Sunday, 10 July.
The Reds arrived just a day after their rivals, Manchester United, who they will be taking on in a friendly match tomorrow, Tuesday 12 July, at Rajamangala National Stadium.
Liverpool's manager, Jurgen Klopp, saw the opportunity for a quick joke in the heat of the moment, asking: "Was it like this yesterday when Manchester United came?"
While most fans were found inside and outside the exit of the airport, the players were given an idea of what to expect when some airport crew members even held up Liverpool jerseys on the tarmac.
According to reports, the ensuing chaos also resulted in a transportation misunderstanding for the players, who are said to have climbed into a normal bus when a special, fully-decorated bus was ready to pick them up from the airport.
The match on Tuesday will be the first play-off between international clubs hosted in Thailand since the coronavirus pandemic began in 2020, and it's clear that fans are excited.
The kick-off is at 3:30PM Central African Time.
Image Credit: Source