soccer
Mourinho Furious Over Solskjaer's Cheat Remarks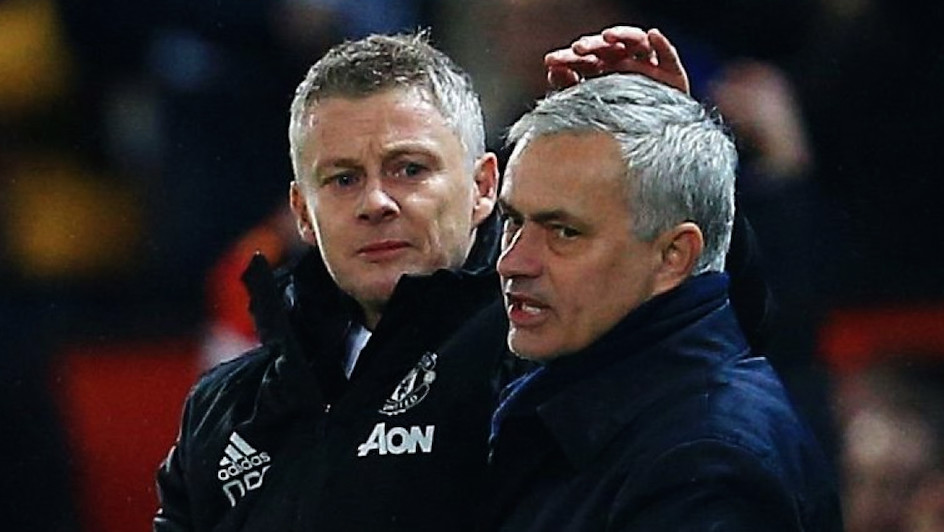 Tottenham Hotspur coach Jose Mourinho is fuming over Ole Gunnar Solskjaer's comments aimed at Son Heung-min during the former's 3-1 defeat at home yesterday, Sunday, 11 April.
The 48-year-old Manchester United boss believes that the South Korean forward went down in the first half as a ploy to cause a foul and gain an unfair advantage. This happened after he came in contact with United's Scott McTominay's arm before Edinson Cavani's goal.
The goal was immediately disallowed after VAR prompted the match official, Chris Kavanagh, to review the foul using the pitchside screen.
After the match, Solskjaer claimed that Son had "conned" the referee into retracting the goal..
He commented: "I have to say, if my son stays down like this for three minutes … and he needs 10 mates to help him up, he won't get any food."
The verbal barb enraged Mourinho, who went on to respond with: "I just want to say that [Son] is very lucky that his father is a better person than [Solskjaer]. I am a father … I'm very, very disappointed."
The loss means Mourinho's team has slipped to seventh place with 49 points, five places behind Man United in second place, with 63 points.
Image Credit: Source