entertainment
Nicki Minaj Slams Little Mix in "Blackfishing" Aftermath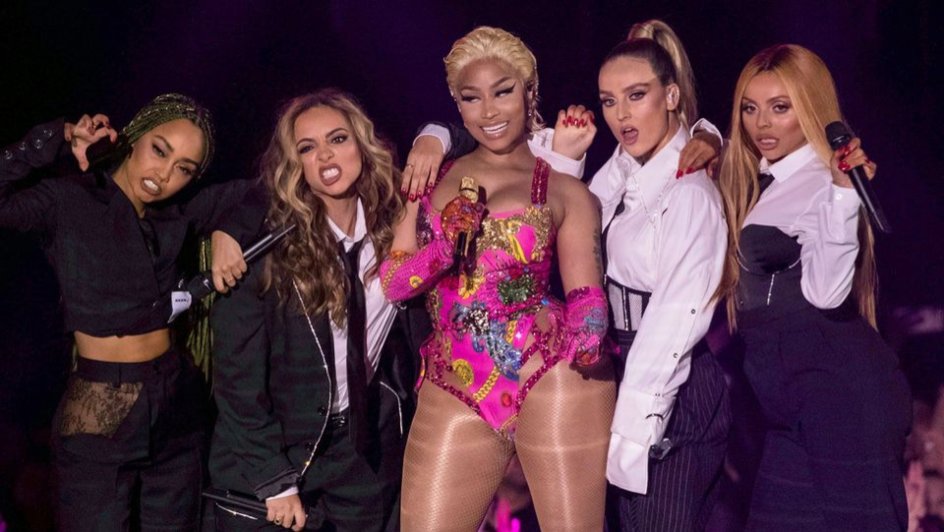 Nicki Minaj has seemingly aimed potshots at Little Mix after former member, Jesy Nelson, recently became embroiled in a "blackfishing" scandal.
On 7 October, Nelson dropped the music video for her new song, "Boyz", which features Minaj. However, the video received some backlash from fans, who promptly accused the singer of blackfishing – this is a term to describe non-black people who use make-up or cosmetic enhancements in order to appear black.
Resultantly, Nelson's former bandmates – Perrie Edwards, Leigh-Anne Pinnock and Jade Thirlwall – reportedly all unfollowed the 30-year-old on Instagram over the weekend.
In response, Minaj had a go at the girl group during an Instagram Story session with Nelson on Monday, 11 October.
The 38-year-old rapper declared: "Stop. If you want a solo career, baby girl, just say that. You can go out and put [out] your own music. We're gonna support you and love you. That's it. You don't have to attack someone else. If that's how you felt, why were you kiki'ing with her and being in the videos with her for 10 years?"
Neither Edwards, Pinnock nor Thirlwall have commented on Minaj's remarks yet.
Image Credit: Source