news
Rwanda Shoots DRC Army Jet: "Act of War"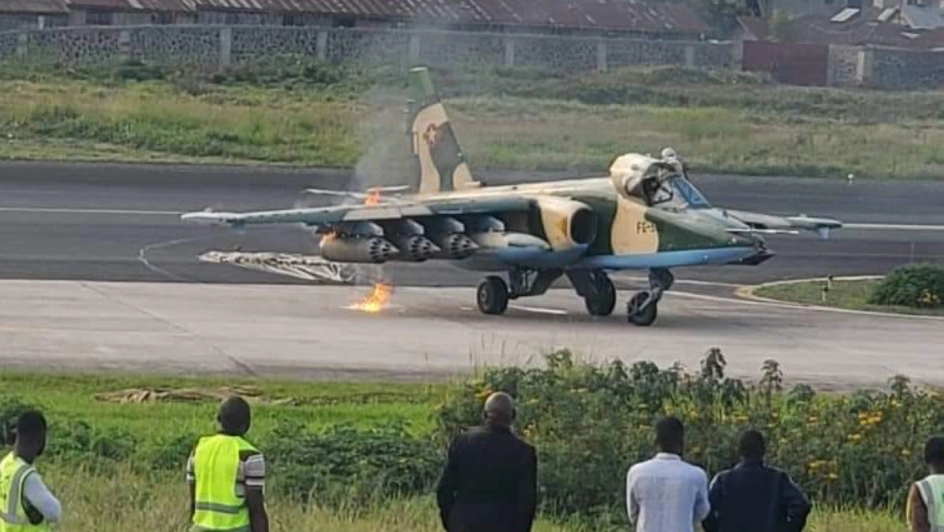 The government of the Democratic Republic of Congo (DRC) has accused Rwanda of committing an "act of war" after Rwandan forces shot at a DRC airforce jet which had allegedly violated its airspace.
Videos and images were captured of the Sukhoi-25 aircraft flying over the neighbouring towns of Goma in DRC and Gisenyi in Rwanda on Tuesday, 24 January. Rwandan forces "took defensive measures" and shot the right wing of the plane in response.
The two countries are currently in disagreement as to whether the plane was in Rwandan territory or not. "The Rwandan shots were directed towards a Congolese aircraft flying within Congolese territory," the Congolese government said in a statement.
However, a statement released by Rwandan government spokesperson, Yolande Makolo, said that this was the third time the jet had violated their airspace. "Defensive measures were taken," she said, adding, "Rwanda asks the DRC to stop this aggression."
The incident marks a significant escalation between the two countries following several months of conflict based on the violent actions of the M23 rebel group.
Rwanda has been accused of backing the rebel group by the DRC, the United States of America and the United Nations, however, the Rwandan government has denied these allegations.
Image Credit: Source