soccer
Scotland Claim First Victory Over Spain in Nearly 40 Years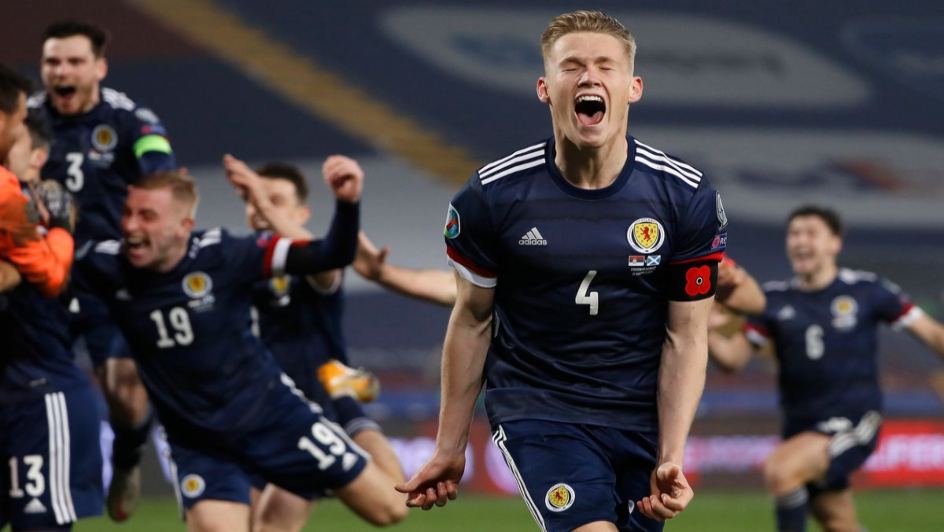 Scotland edged closer to sealing their spot in the European Championships on Tuesday, 28 March, by claiming their first victory over Spain since 1984.
The Scots proudly walked away from Hampden Park Stadium in Glasgow, Scotland with a 2-0 win over their visitors, who seemed shell-shocked by the ordeal.
Midfielder Scott McTominay set the tone by scoring the first goal just seven minutes into the match, with the help of some quick footwork by his captain, Andrew Robertson.
The two teams battled each other for the rest of the game, with neither willing to give ground to the other until McTominay saw his opportunity to strike once again, at the 51st minute mark. Chaos ensued in the stands as the crowds went wild.
Spain midfielder, Rodri, was clearly unhappy with the loss and criticised his opponent's tactics during the post-match press conference, calling the Scottish team "rubbish" and accusing them of "wasting time."
The win puts Scotland at the top of the Euro Qualify table with six points. However, Robertson has demanded that his team keeps up the good start to the season.
"Six points doesn't qualify you," he warned before adding: "June could be a pivotal month for us."
Image Credit: Source