soccer
Solskjaer Salutes Pogba-Diallo Flag Display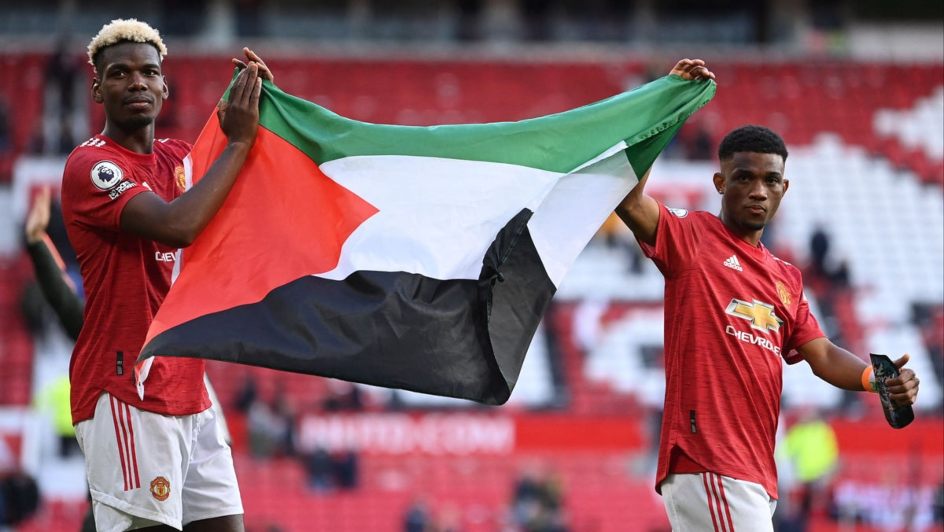 Manchester United coach, Ole Gunnar Solskjaer, says that the views of soccer players should be respected after Paul Pogba and Amad Diallo held up a Palestinian flag at Old Trafford.
Following the Red Devils' 1-1 draw against Fulham on Tuesday night, 18 May – which saw 10 000 fans in the stands following the easing of coronavirus restrictions – the Muslim duo waved the flag as they made their way around the pitch during the traditional lap of honour.
According to reports, a fan handed the flag to Pogba before he and Diallo ran the lap.
This gesture comes as Israel continues its bombardment of the Gaza Strip, which has killed at least 219 Palestinians – including 63 children – and wounded more than 1 500 people since the conflict began on 10 May.
In a post-match interview, Solskjaer commented: "I think we need to have players from different backgrounds, different cultures, different countries, and I think we need to respect their views if they differ from someone else's."
He added: "If my players think about other things than football, that's a positive thing."
Image Credit: Source