news
Somalian Hotel Held Hostage for 30 Hours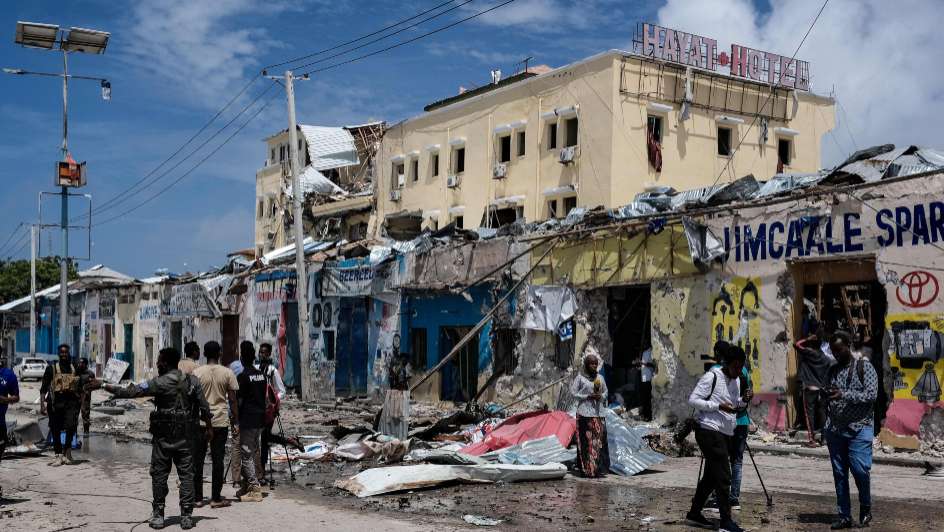 At least 21 people have died in a violent hotel hostage situation which took place this past weekend in Mogadishu, Somalia.
The popular Hayat Hotel was seized by al-Shabab armed forces on Friday evening, 19 August, followed by a 30-hour siege which ended in the early hours of Sunday morning, 21 August.
The Minister of Health, Ali Haji Adan, addressed a national news outlet after the local military was able to regain control of the hotel. At the time, he said: "The ministry of health has so far confirmed the deaths of 21 people and 117 people wounded."
However, he went on to add: "It is possible there were corpses that were not taken to hospitals but buried by relatives. The death toll and the casualties are based on the figures taken to hospitals."
The hotel – which is reportedly popular with lawmakers and other government officials – was said to be entered with two car bombs and gunfire.
The Islamic al-Shabab group is said to be affiliated with al-Qaeda, which seeks to topple the current Somali government.
While the exact number of armed men is still unknown, a local policeman has confirmed that three attackers were killed during the siege and a fourth was shot while trying to flee.
Image Credit: Source