news
South Africa: Underground Explosion in Johannesburg CBD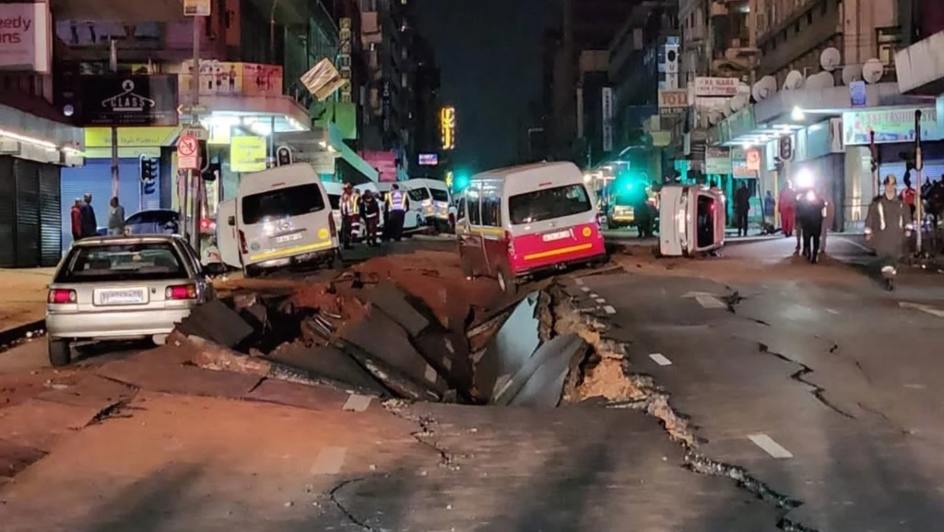 Disaster management and emergency services are working together to evacuate residents in the Central Business District (CBD) of Johannesburg (JHB), Gauteng after an underground explosion rocked the area yesterday afternoon, Wednesday 19 July.
While some sources have claimed that the blast was caused by gas, Egoli Gas – one of the main suppliers in the country – released a statement via Twitter claiming that they believe "it is unlikely that the explosion in Bree Street, JHB CBD was caused by a gas pipeline or leak."
According to a spokesperson for the City of JHB Emergency Management Services, Robert Mulaudzi, a man's body was found trapped under a taxi near the site of the explosion this morning, Thursday 20 July. The unidentified man is the first casualty of the blast while two more people are currently in critical care.
Mulaudzi also mentioned that they were keeping an open mind while investigating the matter, telling a local publication: "We are unable to confirm the cause of the explosion, and the investigation is still ongoing.
"We have to start investigating along that pipeline, but it might be illegal mining in the area … But we are not in a position to confirm the cause," he explained.
Image Credit: Source