entertainment
T.I. Punches Drew Taggart After Kiss Gone Wrong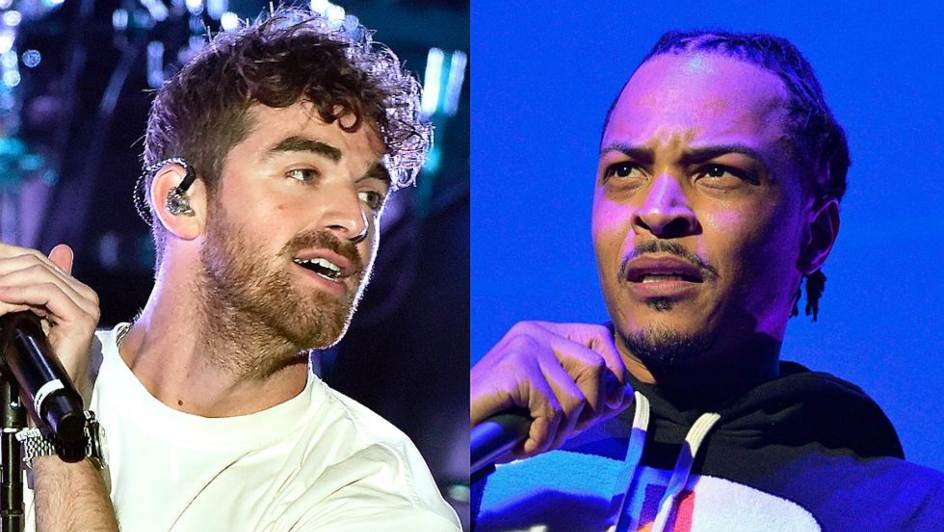 T.I. has broken his silence after it was claimed by The Chainsmokers' Andrew "Drew" Taggart that the former punched the latter in the face.
In a video titled "When meeting T.I. goes wrong" – which was uploaded to TikTok on Tuesday, 16 August – Taggart is seen hanging out with T.I. at a party. It then switches to the singer in a car, explaining what went wrong after kissing him on the cheek.
"T.I. just literally punched me in the face," the 32-year-old says. "We're in a vibe and I, like, gave him a kiss on the cheek – it was totally my fault. And he was like, 'Don't do that.' And I was like, 'OK.'
"He pushed me off and I was like, 'Alright, my bad' … And he was like, 'Alright, cool, we're good.' It was the weirdest interaction ever."
Between some supporting Taggart and others blasting him for pushing his boundaries. T.I. himself good-naturedly addressed the situation in an Instagram Live video on Wednesday, 17 August.
"I have nothing negative to say, we just had to work through some stuff and we worked through it," the 41-year-old rapper said. "We got to a much better place. I have nothing but good things to say about [The Chainsmokers]. Good guys."
Image Credit: Source