news
Thailand: Sailor Saves Kittens from Burning Ship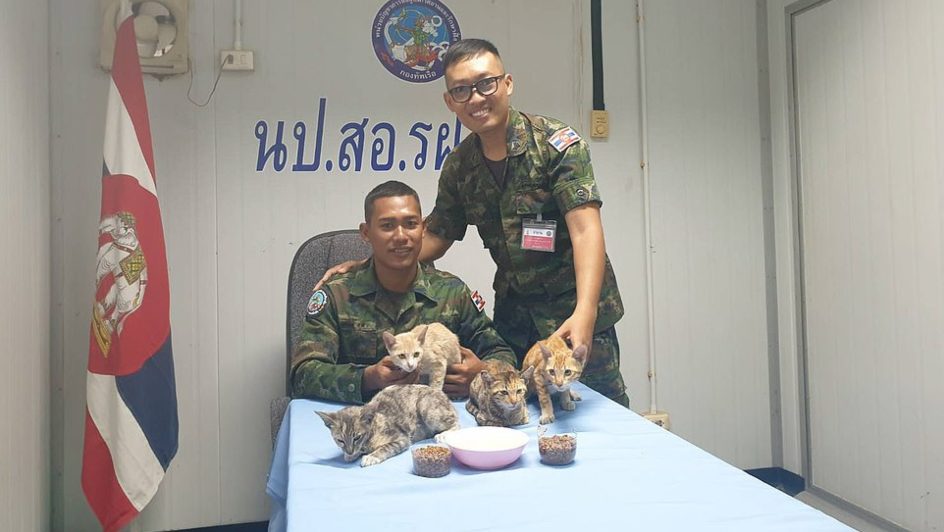 Four kittens owe all 36 of their lives to a heroic sailor who rescued them from a burning ship off the coast of Thailand.
On Tuesday, 2 March, eight sailors escaped from Phamonsin Nava 10 fishing ship – which was engulfed by flames and beginning to sink – and were rescued by a passing fishing boat 13 kilometres off the Thai island of Koh Adang.
However, when sailors of the Royal Thai Navy went to inspect the smouldering wreck for any oil spillages, Thatsaphon Saii and his colleagues noticed four terrified kittens clinging to the vessel's crane on the bow section.
This prompted Saii to dive into the choppy waters, climb aboard the ship and rescue the felines – he carried three of them in an old rice sack, while the four one was carried on his shoulder as he swam back.
Fortunately, the kittens were uninjured in the incident. They are now being temporarily cared for by their rescuers at their command post on the island of Koh Lipe until they are officially adopted.
Image Credit: Source