entertainment
The Senzo Meyiwa Murder Trial Heats Up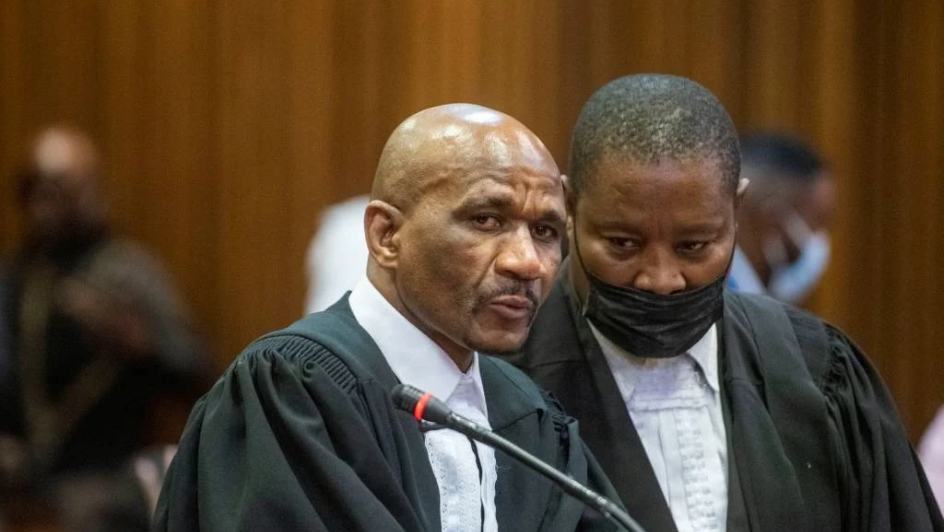 In an unexpected turn of events, advocate Malesela Teffo has withdrawn himself from representing four of the suspects in the murder trial of Orlando Pirates goalkeeper, Senzo Meyiwa.
Teffo claimed in the courtroom of the Gauteng High Court in Pretoria on Tuesday, 12 July that he has been harassed by the police, the state and the court, in a plan he believes was created in President Cyril Ramaphosa's own office. 
Meyiwa was murdered eight years ago at Kelly Khumalo's house in Vosloorus, Gauteng in 2014. However, five suspects were only arrested in 2020, and the trial finally began in April two years later.
The list of suspects includes Muzikawukhulelwa Sibiya; Bongani Sandiso Ntanzi; Mthobisi Prince Mncube; Mthokoziseni Maphisa' and Fisokuhle Ntuli, all of whom Teffo is convinced are innocent.
At the time of the murder, the Pirates goalkeeper was said to have been defending Khumalo from armed robbers who were demanding valuables. However, in a shocking twist last month, Teffo accused the singer of pulling the trigger herself.
The advocate also believed that the crime scene had been tampered with by Sergeant Thabo Mosia, who handled the initial investigation.
The "Empini" songstress has subsequently been trashed on Twitter for her bold statement during a recent interview on TV, saying, "Nobody knew who Senzo Meyiwa was until he was attached to the brand 'Kelly Khumalo'."
"She really is reaching," a Twitter user commented. "How can they not know the Captain [sic] of one of the best local clubs, 'Pirates,' and the captain of the entire national team?"
Image Credit: Source