news
#ThrowbackThursday – 12 January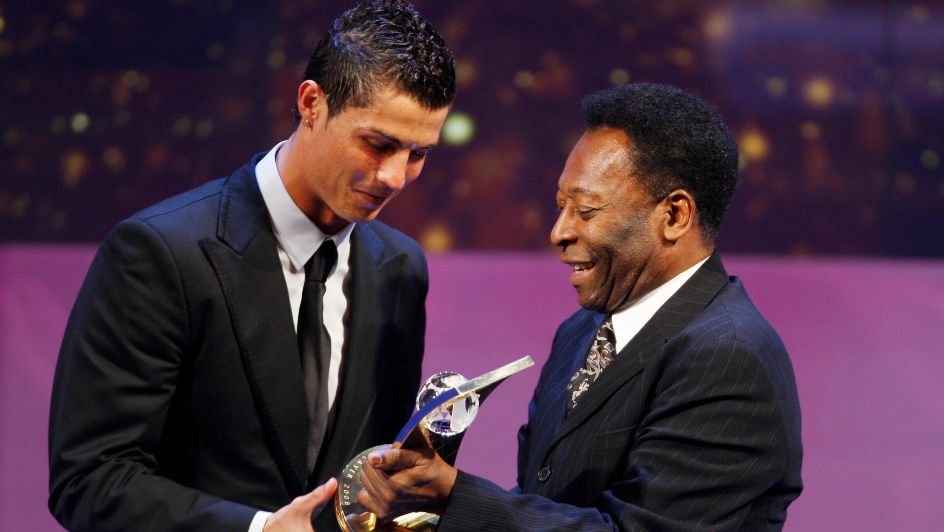 Life is full of firsts – by the same token, it's full of lasts, too. Steps, achievements, decisions and breaths. At the end of the day, it's what you make of them that counts.
On that note, take a look at these three events that went down in history on 12 January:
1967 – Bedford on Ice
Cryopreservation is a fairly new science compared to other disciplines. Sperm cells, blood cells and stem cells are commonly frozen and preserved for extended periods of time before they're needed for fertility treatments, surgeries and so on. Organs and tissues have also been preserved using this method.
But preserving a whole body? Prior to 1967, it seemed an impossibility.
12 January 1967 marks two occasions: the death of Dr James Bedford, a 73-year-old American psychology professor who had suffered from kidney cancer; and the landmark cryopreservation of his body.
Upon Dr Bedford's death, the Life Extension Society – one of the world's first organisations that focused on cryonics – reportedly had him frozen within two hours of his passing. Keeping his circulation maintained by way of artificial respiration and heart massage, doctors and physicians injected his body with dimethyl sulfoxide and ringer's solution in order to preserve his organs and tissues.
Thereafter, they froze Dr Bedford's body with dry ice before transferring it to a liquid nitrogen environment. As such, his living cells and tissues would be kept in suspended animation at sub-zero temperatures. His body was then stored at Edward Hope's Cryo-Care facility in Phoenix, Arizona; over the years, it was moved around until finally coming into the care of the Alcor Life Extension Facility in nearby Scottsdale, where it remains to this day.
The overall goal of cryopreserving Dr Bedford is that one day he can be revived, with the hopes that a cure for cancer would be found by this time.
Indeed, for the more than 150 persons currently cryogenically frozen at Alcor, it is hoped that cures for the diseases and conditions that ravaged them in life can eventually be found, thus allowing these persons to be revived, cured, and live their lives normally.
1976 – Curtains for The Queen of Crime
At the veritable age of 85, Dame Agatha Christie passed away after nearly a lifetime of writing detective novels.
The renowned creator of Hercule Poirot, Miss Marple and Harley Quinn died on this day from natural causes at her home at Winterbrook House in Oxfordshire, England.
Writing over 75 novels, short stories and plays, Christie's first foray into detective fiction began while working as a nurse during World War I. Using her knowledge of medicines and chemicals, she wrote "The Mysterious Affair at Styles", in which a Belgian, moustachioed and immodest detective named Hercule Poirot must use his "little grey cells" to solve the poisonous death of a rich English woman.
Other famous titles that Christie wrote include "Murder on the Orient Express", "Death on the Nile", "Five Little Pigs", "Nemesis", "And Then There Were None", and "The Mousetrap", the latter which has been running on-stage from 1952 until 2020!
Christie would die just four months after the publication of "Curtain", in which Poirot solves his final case (and also meets his end).
2009 – Ronaldo's Star on The Rise
It's hard to believe how far Cristiano Ronaldo has come: the Portuguese soccer star is considered an icon in the football world, and has way more than a dozen accolades, accomplishments and endorsements to his name.
Back in 2009, Ronaldo's worth was becoming recognised: the then-23-year-old Manchester United midfielder beat the likes of Fernando Torres, Kaka, Xavi, and his future rival Lionel Messi to win the FIFA World Player of the Year award.
In doing so, he became the first English Premier League player to accomplish this feat after scoring an incredible 42 goals during the 2007/08 season.
After receiving his award – which was presented to him by none other than the late Brazilian legend, Pele – Ronaldo had this to say at the glittering ceremony in Zurich, Switzerland:
"It's an overwhelming moment in my career and I'd like to dedicate this award to my family, friends and colleagues. It was a great season for me and for my club, and the coach [Sir Alex Ferguson] was important for me because I learned a lot from him.
"His experience over so many years is of paramount importance – it's a privilege to have such a great club manager."
Six months later, Ronaldo would move away from United to join Real Madrid, and … well, the rest, as they say, is history!
Image Credit: Source