news
#ThrowbackThursday – 19 May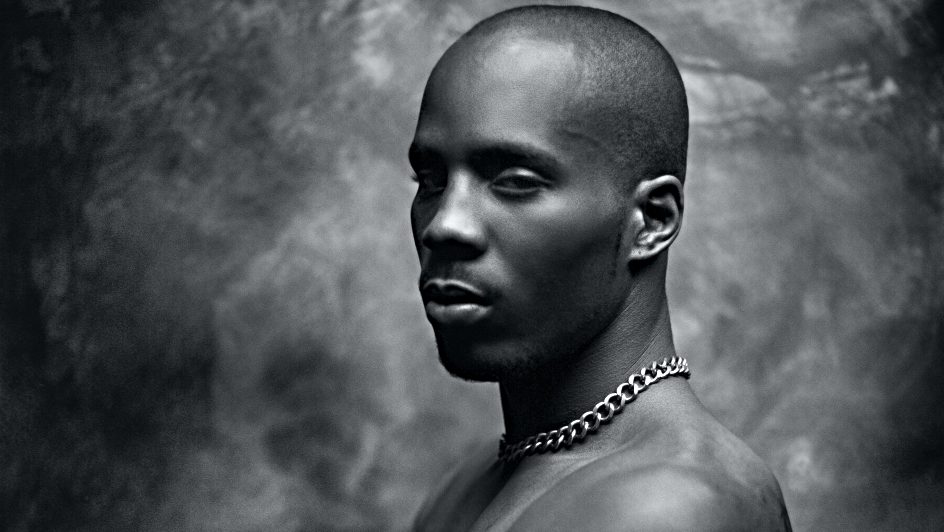 How do you want people to remember you when you're gone? It's a question that not everyone can readily answer – sometimes, it takes time to ponder over it, or perhaps, for other people, it's one that's too macabre to even think about.
More often than not, we are perceived differently when we are alive than when we are long gone from this mortal plane. Perhaps one feat will outshine all the others, and it'll be one which we'll be associated with for years to come. But that's the nice thing about one's history – there's always more to it than meets the eye.
On that note, here are three events that went down in history on 19 May:
1536 – Long Live the Queen
Four hundred and eighty-six years ago, Anne Boleyn, the Queen of England, was beheaded on the orders of her husband.
As the maid of honour to Queen Catherine of Aragon in 1926, 25-year-old Boleyn – who hailed from an aristocratic family – realised she was being pursued by Catherine's husband, King Henry VIII. Despite his attempts to seduce her, she refused to become his mistress; she would only settle for marriage.
In response, Henry VIII broke away from the Roman Catholic Church, had Parliament declare him supreme head of the Church of England, banished Catherine from his court, and married Boleyn in secret in 1533.
Headstrong, smart, and possessing political influence, Anne Boleyn is venerated by history as being a cultural icon and heroine – back then, however, she was viewed by her subjects as a witch who goaded Henry VIII's tyrannical tendencies.
In fact, she was fast falling out of her husband's favour due to never producing a male heir (her only daughter, Elizabeth I, would one day assume the throne). Plus, she and Thomas Cromwell – Henry VIII's top advisor – often clashed on foreign policy and royal finances: ultimately, Cromwell would be part of her downfall.
In 1536, a secret commission that included Cromwell investigated Boleyn for her "wrongdoings"; at her trial on 15 May, the jury found the fallen queen guilty of her the following (and very false) crimes: adultery, committing incest with her brother, George, treason, and witchcraft.
Thus, four days later, on the orders of Henry VIII, Anne Boleyn took to the scaffold and was beheaded with a sword in lieu of an axe (a choice rooted in her husband's warped sense of chivalry, it seems). Before the blow was struck, her finals words were these:
"I am come hither to accuse no man, nor to speak of that whereof I am accused and condemned to die, but I pray God save the King and send him long to reign over you, for a gentler nor a more merciful prince was there never, and to me he was ever a good, a gentle, and sovereign lord … And thus I take my leave of the world and of you all, and I heartily desire you all to pray for me."
While Henry VIII went on to marry Jane Seymour (and three more women after her), Anne Boleyn went on to become a legend.
1995 – World's Youngest Doctor, 17, Graduates
It takes many years of training in order to become a certified doctor. For Balamurali Ambati, he got his medical degree at the age of (wait for it!) 17.
Born in India to a mathematician mother and an engineer father who himself was a doctor, Ambati and his family moved to the United States of America when he was three-years-old – by the following year, he was already learning advanced maths like calculus.
After graduating from high school at the age of 13, Ambati went on to pursue a medical degree at Mount Sinai School of Medicine (now known as the Icahn School of Medicine at Mount Sinai) in New York City!
"About 10 years ago, I was reading the Guinness Book of World Records and saw the youngest doctor graduated in Italy at 18 years and 3 months old, so I thought I'd try it," the child prodigy cheerfully explained at his graduation ceremony.
It was his father who managed to persuade the college's sceptical administrative heads to let his teenage son study there – four years later, Ambati proved any and all his naysayers wrong by not only getting his degree, but also breaking that aforementioned record for being the youngest doctor in the world.
Despite being under the minimum age of 21 to practise medicine, Ambati was granted an exception. He then went on to study ophthalmology – a branch of medicines which deals specifically with the diagnosis and treatment of eye disorders – at Harvard University, winning an array of scientific and medical awards during his tenure.
The good doctor is now a renowned ophthalmologist, as well as an educator, researcher, and director of Ophthalmology & Visual Science at the University of Oregon's Knight Campus, but he is certainly best remembered for his awesome, "eye-opening" feat.
1998 – The Dawn of DMX
1998, as described by rapper Nas during a 2013 interview, is the year when "DMX took over the world."
Twenty-seven-year-old Earl Simmons hailed from New York City. Born and raised in poverty and abuse, he spent his childhood years between living in group homes, getting embroiled in both petty and serious crimes (stealing, drug-dealing, carjacking, etc), and living on the streets. He had affinity for stray dogs, who suffered harshly yet persevered in order to survive.
Drawing on his love for hip-hop, which he cultivated during his high school years, Simmons made his mark as a rapper on the underground battle rap circuit. Adopting the moniker "DMX" after a drum machine, he began to write his own lyrics, sell his mixtapes on street corners, and collaborate with other rappers such as K-Solo.
After signing to Def Jam Records, DMX released his first studio album, "It's Dark and Hell Is Hot" on 19 May 1998: gritty, hard-hitting, and punctuated by woofs, howls and barks much like that of the literal dogs he used to roll with, DMX's gruff delivery and raw, aggressive lyrics on songs like "Ruff Ryders' Anthem" "Stop Being Greedy" brought attention to themes of homelessness, abuse and hardmanship.
Combined with the strong, heated imagery taken from music videos such as "Get at Me Dog", the album proved that DMX was not going to kowtow to the desires of the mainstream who, at the time, were used to hip-hop artists who rocked Rolex watches and Versace suits.
"It's Dark and Hell Is Hot" shot to number one on the US Billboard 200, selling over 250 000 in the first week; it was ultimately certified four times platinum as of October 2000.
DMX enjoyed a storied career, one that was plagued by the demons of his personal life. Nevertheless, when he died aged 50 in 2021, his fellow artists, fans and critics alike paid tribute to him – the man who changed hip-hop by taking over the world.