news
#ThrowbackThursday – 19 October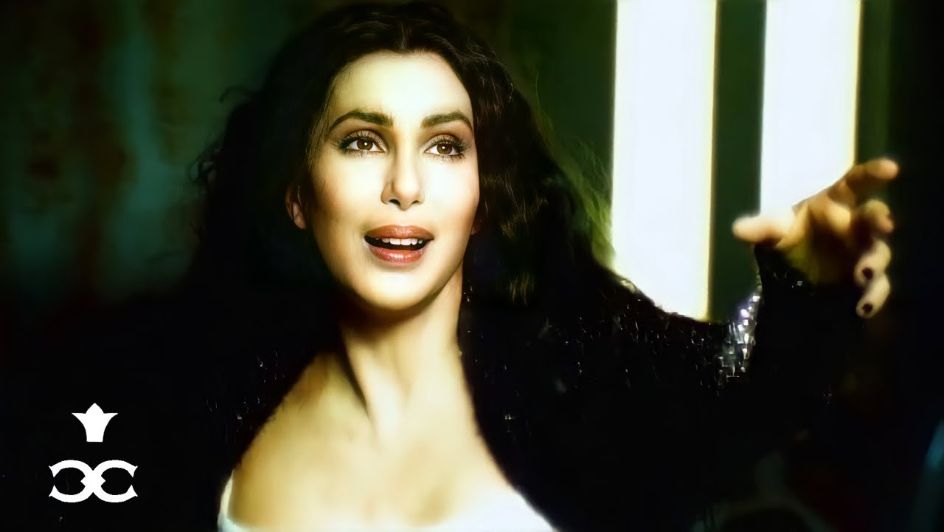 Welcome back to another exciting edition of Throwback Thursday! Today, we're looking back on three events that went down in history on 19 October – take a squizz:
1874 – Sky-High Matrimony
In this day and age, people go all out for their weddings just for the sake of a few hundred clicks and likes (if you're lucky). Fancy transportation, luxurious venues, elegant photoshoots … the whole shebang, with tons of hashtags to go with it.
Back in 1874, American showman P. T. Barnum was already out here setting the marriage bar high … really, really high.
Mary Elizabeth Walsh and Charles M. Colton – who worked as performers at Barnum's Great Roman Hippodrome – exchanged their vows in a hot-air balloon, one which was decked out in flowers and flags, and bore the name of their employer.
One mile high in the Cincinnati, Ohio sky, and witnessed by over 50 000 spectators below, the balloon wedding of Walsh and Colton took place, as presided over by a minister named Howard Jeffries.
As you can tell, Jeffries' sermon was very apt for the occasion:
"May you, whose life-destinies have been joined together at this altitude, be always lifted above the adversities of life. Hence you look down upon the multitudes below, who appear as pygmies from your elevation, and you see that the sun is fast going down upon them; shadows lengthen and darkness will quickly enwrap them. Upon you, the sun shines with greater brilliancy than we have seen it at any time today; so may it be in life, and you be exempt from shadows and darkness, though you see them fall upon others.
"As you here serenely float above the hills, the rocks and the roughness below, so may your united destinies bear you above the rugged places of life; may you have no hills of sorrow to scale, no valley of adversity to pass through, no rock of passion to stumble upon, no treacherous ditch of contention to fall into."
Quite the wedding AND a show – just the way Barnum probably wanted!
1988 – Ad-Blocking Bill Blocked
Ads are everywhere. You can't watch TV, read a magazine or click on a website, video or app without pesky (if not creative) advertisements popping up everywhere.
Kids are especially exposed to ads of all kinds, and, given their young ages and developing mental processes, they're more susceptible to the effects (ie. copying the actors' mannerisms, singing the ads' jingles or using the advertised products' catchphrase, urging their parents to buy the products for them so that they don't feel left out, etc).
That's why back in June 1988, the US Congress passed a bill that would limit the amount of advertising during children's TV programmes.
"Lawmakers voted 328-78 … for the bipartisan measure, which would limit commercials in children's programs to 10.5 minutes per hour on weekends and 12 minutes per hour on weekdays," one American outlet reported after the bill was passed.
Another outlet reported: "It also would have required broadcasters to provide educational programming as a condition for licence renewal."
Of course, the bill faced resistance from the opposition, who thought it clashed with the ideals of the country's First Amendment, that being the freedom of speech and freedom of the press.
Hence, by 19 October, President Ronald Reagan had vetoed the bill, explaining his reason in a subsequent statement: "The Constitution simply does not empower the federal government to oversee the programming decisions of broadcasters in the manner described by this bill." 
In other words, ads were – and still are – here to stay.
1998 – "Believe" in Auto-Tune (or Auto-Tune in "Believe")
Today marks the 25th anniversary of two special events: the release of Cher's iconic song, "Believe", and the introduction of Auto-Tune, which was used to modify Cher's vocals on the track.
Written by Brian Higgins, Matthew Gray, Stuart McLennen and Timothy Powell, and released on 19 October 1998, "Believe" is one of the most popular songs in Cher's repertoire: a dance-pop love song doubling as an empowerment anthem for the brokenhearted, it served as the lead single from Cher's 22nd album of the same name.
Needless to say, "Believe" became a chart-topping hit around the world: it topped the Billboard Hot 100 in the US and the Singles Chart in the United Kingdom. To date, it has sold nearly two million copies in Britain, where Cher also became the oldest female artist (at 52-years-old) to dominate the music charts. It also earned the Goddess of Pop a slew of awards, including a Grammy for Best Dance Recording and three Ivor Novello awards in 1999.
What made "Believe" unique from other songs at the time was due to its use of Auto-Tune: developed less than a year before by Dr Andy Hildebrand, the purpose of the software was to alter pitch and correct off-key notes sung by music artists. Producer Mark Taylor added Auto-Tune to the track, modulating Cher's vocals to create a vocoder-like effect.
Although many – including Warner Bros. Records chairman, Rob Dickins – wanted the Auto-Tune effect to be toned down, Cher was adamant that it should stay on the track.
"[Dickins] said, 'Everyone [at Warner Bros.] loves that song but wants to change that part of it," Cher said in an interview a year later. "I said, 'You can change that part of it over my dead body!' And that was the end of the discussion. I said to Mark before I left, 'Don't let anyone touch this track, or I'm going to rip your throat out.'"
Since the release of "Believe", Auto-Tune has been used by a variety of music artists (T-Pain, Kesha, Travis Scott, Will.I.Am, Britney Spears, etc.) – this has been dubbed "the Cher effect". Of course, not everyone appreciates the use of the software, believing it makes singers sound worse, not to mention it robs listeners of the sounds of their faves' authentic voices.
Whatever the case may be, Auto-Tune is here to stay, and we have "Believe" to thank (or curse!) for that.
Image Credit: Source