news
#ThrowbackThursday – 21 September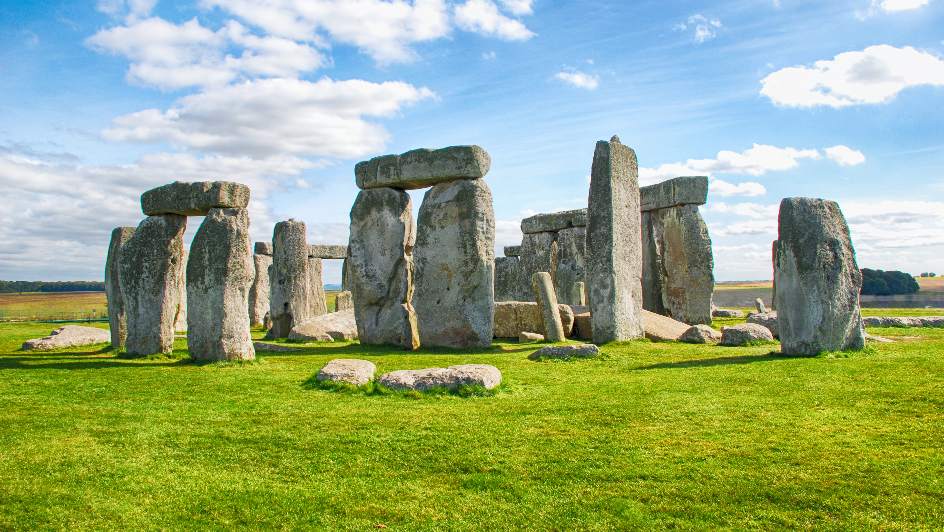 Ever wondered what £6 600 could buy you in 1915? Or perhaps you're curious about when "The Hobbit" was written? Or maybe you're trying to figure out what you were thinking at the precise moment you heard "American Idiot" for the first time?
Take a look at these three events that went down in history on 21 September to find out the answers!
1915 – A Monumental Purchase
Have you ever gone to the shops or an auction with the purpose of buying a specific product or item, only to come home with something more than you've bargained for?
Then you may just relate to Sir Cecil Chubb, an English baronet and barrister who bought himself an entire landmark: none other than Stonehenge.
According to urban legend, Sir Chubb was dispatched by his wife, Mary, to buy a set of curtains (dining chairs, in another version). He attended an auction in Salisbury, Wiltshire, where the legendary Stonehenge was being auctioned by Sir Cosmo Gordon Antrobus, who held ownership over it and the lands surrounding it. On a "whim", as Sir Chubb described it, the 39-year-old bought the 5 000-year-old monument "with about 30 acres, two rods [and] 37 perches of adjoining downland" for £6 600 (well over £860 000 today!).
While others may argue that Sir Chubb bought it as a gift for Mary (who probably just wanted her darn curtains, or chairs, instead of a whole monument that's theorised to have been once used as a place of worship by Celtic druids), or because he didn't want it to be left in the hands of foreign owners, the baronet gifted Stonehenge back to the British public in 1918.
"I became the owner of it with a deep sense of pleasure, and had contemplated that it might remain a cherished possession of my family for long years to come," he wrote in his donation letter. "It has, however, been pressed upon me that the nation would like to have it for its own, and would prize it most highly."
Today, Stonehenge is a major cultural landmark and tourist magnet, and it's owned by the Crown and managed by English Heritage. As for the surrounding land, that's now owned by the National Trust.
1937 – Say Hello to "The Hobbit"
"In a hole in the ground there lived a hobbit. Not a nasty, dirty, wet hole, filled with the ends of worms and an oozy smell, nor yet a dry, bare, sandy hole with nothing in it to sit down on or to eat: it was a hobbit-hole, and that means comfort."
These are the iconic opening lines of the equally iconic fantasy novel, "The Hobbit", which was published on this day back in 1937, opening a door into the world of dragons, dwarves, elves and wizards of Middle Earth.
Based on stories he used to tell his children, South African-born British philologist J. R. R. Tolkien's debut novel was published by George Allen & Unwin (with Tolkien providing the artwork for the first edition). Plot-wise, it tells the story of Bilbo Baggins, a hobbit who is cajoled by Gandalf the wizard into joining a group of dwarves to recover their stolen treasure and homeland from a greedy dragon.
They get up to all sorts of misadventures along the way, including being nearly eaten by trolls, meeting a "skin-changer" with the ability to turn into a bear, being imprisoned by elves, and getting involved in a deadly, five-army battle. Most notable of these is when Bilbo finds a ring that turns him invisible, unaware that it would become the centre of an epic conflict years later (as you will read about in Tolkien's famous three-volume saga, "The Lord of the Rings").
"The Hobbit" was a commercial success and received widespread acclaim (although there were a few detractors who dismissed the book as juvenile nonsense). As a result, George Allen & Unwin asked Tolkien for another manuscript, which would later expand on the Middle Earth lore … but that's another story for another time!
2004 – "American Idiot": A Work of Genius
After six albums, the last of which received a lukewarm reception, American rock band Green Day needed something new, something fresh, something completely different from their previous offerings. They had already begun working on an album entitled "Cigarettes and Valentines", but the master tapes for that had been stolen, which prompted the band to make a new album from scratch, one that would become one of their greatest hits yet.
"American Idiot", released in the US on 21 September 2004, was Green Day's most innovative and ambitious album yet. Boasting 13 tracks, it can be described as a punk rock opera, featuring a narrative centering around the fictional Jesus of Suburbia, a young adolescent and anti-hero navigating a world awash in dissent, desensitisation and disappointment.
Singles such as "Holiday", "Boulevard of Broken Dreams", "Wake Me Up When September Ends" and, of course, the eponymous "American Idiot" feature on the tracklist, telling Jesus of Suburbia's story while also acting as great standalone stories that spoke to the noughties youth dealing with their fears and hopes, as well as dreamers both aspiring and jaded.
Peaking at number one on the Billboard charts, "American Idiot" earned multi-platinum status around the world, plus it earned Green Day tons of awards, including a Grammy for Best Rock Album.