news
#ThrowbackThursday – 26 January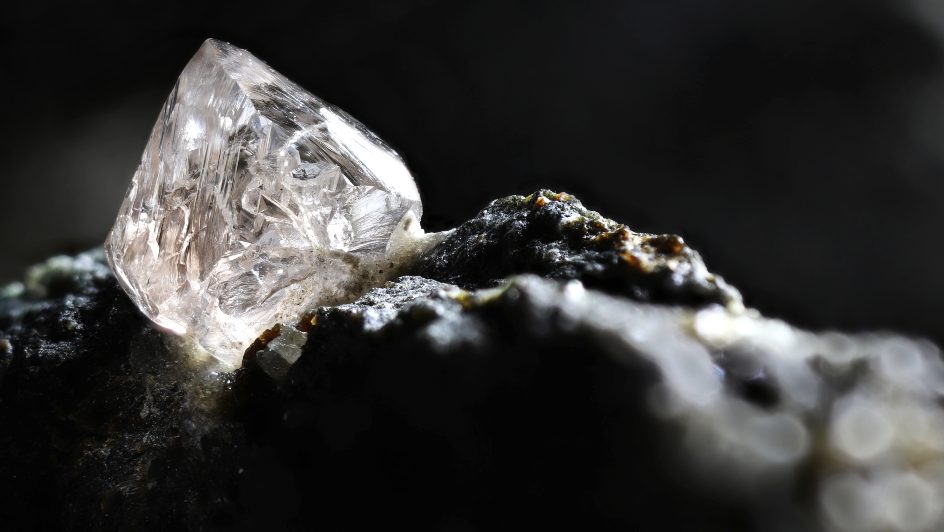 Do you remember where you were during a certain event in history? Think of how surprised, how excited, how shocked, or how amazed you were in that moment. Then you'll know how those who witnessed these three events on 26 January most likely felt.
With that being said, take a look at what went down in history on 26 January:
1905 – The Biggest Diamond of Them All
It's either one of the greatest moments or worst moments that could ever happen in history, depending on who you ask. Whatever the opinion, the fact is plain: the world's largest diamond was unearthed in South Africa on this day 118 years ago.
Deep in the depths of the Premier mine (located in the town of Cullinan, Transvaal Colony, just east of present-day Pretoria), surface manager Frederick Wells came upon a dazzling find in an open-air pit: a blue-white diamond weighing in at a colossal 3 106 carats (621 grams). In its uncut state, it measured 10.1cm x 6.35cm x 5.9cm, almost as big as a man's fist. The gem was certainly bigger than the Excelsior Diamond, a 995.2-carat diamond found 12 years before at the Jagersfontein mine.
Dubbed the "Cullinan Diamond", it became (and remains) the largest diamond in the world. It was shipped to London, England in February that year, where it was put on display at a bank; to sell, however, proved to be a difficult task due to its high asking price and the difficulties in cutting the gem up.
Eventually, after two years, the government of the Transvaal Colony bought the Cullinan for about £150 000 pounds and presented it as a birthday gift to King Edward VII. It was then cut into nine major pieces and 96 smaller pieces by the I.J. Asscher Diamond Company. Two of the major pieces were fitted into the British Royal Scepter and the Imperial State Crown; the rest remain in the possession of the British Royal Family.
The Cullinan, in particular its cutting up and current ownership, has been a bone of contention among South Africans, who view the diamond as stolen property. It is the desire of many that Britain apologise for its colonialist practices by returning every cut of the diamond to South Africa, where these can be used to fund the country's education, healthcare and infrastructure sectors, among others.
1926 – The Wonders of Television (Live From London)
Television seems like it has been around forever, it's so ingrained in our lives. In fact, inventors began tinkering with TV technology as far back as the 1920s.
John Logie Baird was among the first batch of such boffins: the Scottish inventor made history on this day in 1926 when he demonstrated the wonders of a potential TV system to an audience in London, England.
Using engineering parts (rotating disks, metal plates, glass screens) and everyday objects (cookie tins, bicycle lights and a disk taken from a hat-box lid), to construct the system, Baird was able to "show" audiences a TV programme in which they could see two ventriloquist heads (which he operated in front of the camera apparatus; the images of these heads were then transmitted as electronic impulses by cable from camera to screen).
Baird's invention was certainly revolutionary, but not exactly perfect, as the result was kind of fuzzy. Fortunately, other inventors tweaked and improved his system over the years until they became the box-shaped, wide-screened contraptions we know today.
1980 – La Voz Performs to a Record Crowd
Frank Sinatra is one of the most popular and successful singers of all time, garnering millions of fans during and after his lifetime. People all over the world love and adore Ol' Blue Eyes – just ask Brazil!
In 1980, the Rio Palace in Rio de Janeiro was just about to be opened; to promote this, the advertising agency they hired booked Sinatra to perform five shows. Four of these shows would be for audiences of at least 700 at the Rio Palace's ballroom. The fifth show, though, would be a far more bigger, grander affair: it was to be held at the open-air Maracanã Stadium. What's more, it would be broadcasted live on Brazilian television.
Between paying $1 000 a ticket for the Rio Palace versus a stadium concert ticket in the low hundreds (the cheapest being $6 for a seat in the stands), which would you choose?
Perhaps you were a member of the record-making audience who watched "La Voz" at Maracanã on the night of 26 January – per the Guiness Book of Records, a staggering 175 000 people attended Sinatra's concert. They watched him perform his biggest hits including "Strangers In The Night", "My Way", and "The Coffee Song" (the latter especially a favourite among Brazilians – it's about Brazilian coffee, after all!).
Sinatra's stadium concert opened the floodgates for other musical acts to perform at Maracanã: Madonna, Sting, Kiss, The Rolling Stones and Paul McCartney, the latter who later shattered Sinatra's record by playing for 180 000 fans.